Mattel Inc. debuts today in the Nick Jr. preschool block on Nickelodeon, the brand-new season of Thomas & Friends, a game changing event in children's television that is part of a strategic brand relaunch which includes a two-year alliance with the United Nations.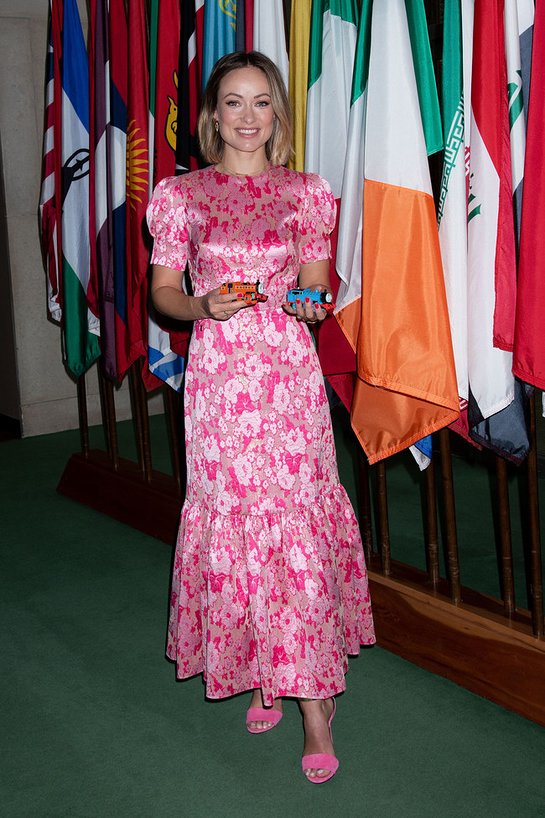 This is the first collaboration between a preschool brand and multiple UN entities to promote the SDGs via content to inspire the next generation of global citizens.
As part of the brand relaunch, the Thomas & Friends production team collaborated with the UN Department of Public Information's Creative Community Outreach Initiative to develop content inspired by 6 of the 17 SDGs that were most appropriate for a preschool audience and fitting to the Thomas & Friends brand values. This included the SDG's #4 Quality Education; #5 Gender Equality; #6 Clean Water and Sanitation, #11 Sustainable Cities and Communities; #12 Responsible Consumption and Production, and #15 Life on Land. This collaboration will further come to life with parent tips, activity sheets and short-form content available on a new microsite AllAboardForGlobalGoals.com that launches today. The content and parent targeted materials looks to introduce preschoolers around the world to the concept of global citizenship and start meaningful conversations between parents and children.
The collaboration was launched at the United Nations Headquarters, in a roundtable event supported by Actress, Filmmaker, Activist Olivia Wilde, Director of the Outreach Division in the United Nations Department of Public Information Maher Nasser, Senior Producer of Thomas & Friends Ian McCue, UN Women's Africa Program Advisor Tolulope Lewis-Tamoka, and President and COO of Mattel Richard Dickson.
"Thomas' unique focus on empathy, collaboration and friendship is more relevant than ever and such an effective way to introduce children to the most important global values of their lifetimes – as embodied by the Sustainable Development Goals," said Richard Dickson, President and COO of Mattel. "I cannot imagine a more appropriate partnership than Thomas and the United Nations – the most dedicated and purpose-driven people, organizations and brands never go it alone, but recognize the value of collaboration in creating a better world. That's why the UN exists, and that's been the core lesson of Thomas for over 70 years".
"In our quest to popularize the Sustainable Development Goals and raise awareness about them among all ages, Thomas & Friends was a natural fit for younger audiences, as well as their parents and caretakers. The SDGs also proved to be the perfect tool for Thomas & Friends to teach children the importance of taking part in the global efforts to end poverty, providing girls and boys with the same opportunities, and of course doing so while protecting our planet," said Maher Nasser, Director of the Outreach Division at the United Nations Department of Public Information who has led the collaboration with Mattel on this project.
Following market research with children and parents around the world to help transform the 70 year old brand, the show will have a more contemporary feel, a brand-new theme tune and a refreshed Steam Team ensuring gender equality across the show. This all-new format series launching today in the Nick Jr. preschool block on Nickelodeon, will feature faster-paced action, increased humor and music, new international friends, animals and exciting fantasy elements. The key highlights include:
New global locations: For the first time in the series' history, Thomas leaves Sodor to travel discovering new cultures and countries including China, India and Australia. The series will include 13 episodes in Sodor; 5 episodes in China; 4 episodes in India; and 4 episodes in Australia.
New Steam Team: A new gender-balanced Steam Team will be introduced, made up of three male and three female characters as well as Thomas. This change will deepen the brand's engagement with girls who represent over 40% of the show's viewership and provide a strong message of gender equality to the young audience.
International characters: The series will feature characters from around the world, including the new African steam engine from Kenya called Nia, Ashima from India, Yong Bao from China and Shane from Australia as well as host of new female characters who are revealed for the first time today, including Isla, an Aussie flying doctor plane, Noor Jehan, a royal express engine from India and Hong-Mei, a Number 1 Blue Tank Engine from China.
New theme tune: A new, energetic theme tune will be introduced in this series which is being launched on Spotify. The catchy song reflects the new content and Steam Team, and the classic "Roll Call" song will still be included in some musical segments within a number of episodes.
New format: The brand-new episodes feature faster-paced stories with more humor, music, animal characters and fantasy sequences. In a first for Thomas & Friends, the series will break the fourth wall and Thomas will narrate the story himself. By speaking to the camera and talking directly to the audience, Thomas will be able to connect to his global audience more than ever, inviting them to join him on his adventure around the world. Each episode will include a sing-along song and will end with a 'life lesson' delivered directly by Thomas to the audience.
Thomas the Tank Engine was created over 70 years ago and that story quickly grew to become the award-winning #1 preschool train brand franchise it is today, selling 1 engine every second, enjoyed by families in more than 160 territories and 55 languages across multiple touchpoints and formats, including: 500+ original TV shows; 12 feature-length films; apps; toys; consumer products; publishing; live attractions and much more.