Last week saw leading politicians, activists and CEOs from some of the world's leading businesses join 1,800 young leaders from more than 190 countries in The Hague, the international city of peace and justice, for the annual One Young World Summit.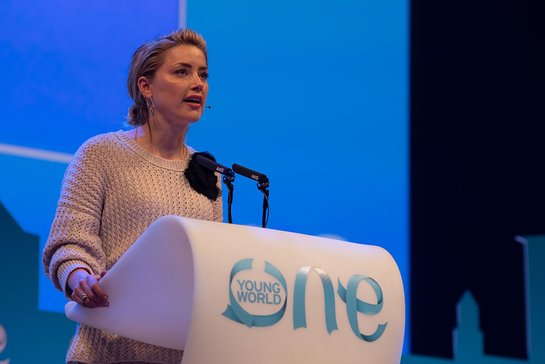 Over the course of four days, the Summit provided a forum for the young leaders developing solutions to the globe's most pressing issues – from human rights and domestic violence, to poverty alleviation and the role of businesses in addressing issues that matter most to the next generation.
Among those gathered in The Hague included Bob Geldof, who spoke out against strongman politicians including President Trump and Russian President Vladimir Putin, likening them to "gang bosses". Those assembled heard from Aquaman actress and activist Amber Heard, who shared her experiences working with refugees and fighting for human rights. In addition to his announcement to run for president, rapper and entrepreneur Akon spoke about his childhood in Senegal, Africa and realising the challenges the continent faced and how these are reflected in his work today in providing energy to areas in 18 African countries that previously had none. Elsewhere, Rosario Dawson and Abrima Erwiah helped launch Young Leaders Against Sexual Violence – a new task force that will combat sexual and gender-based human rights abuses.