Here's your chance to meet Dolly Parton and be her VIP guest at Dollywood – and all you have to do is donate to charity.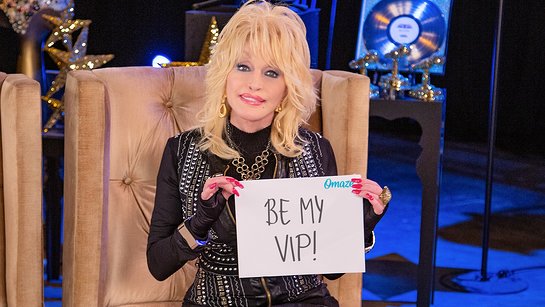 omaze.com is giving you this once-in-a-lifetime opportunity, and all you need to do is visit Omaze and donate to Dolly's Imagination Library.
To celebrate the release of her new album, the Dumplin' Original Motion Picture Soundtrack, Dolly Parton's inviting you to meet her at Dollywood's season opening! It's time to skip out of your 9–5, because you and a friend are off to Tennessee to visit the awesome amusement park and home to all things Dolly. When you arrive, Dolly will give you a taste of true Southern hospitality and show you around your penthouse suite. You'll snap a photo together and get to know the kindest, funniest and glitziest woman in showbiz. As for the rest of your stay? You're Dolly's VIP! Get ready for relaxing spa treatments, delicious meals, incredible shows and the chance to skip to the front of the line for all rides at Dollywood.
Dolly Parton's Imagination Library is a book gifting program that partners with local communities to mail a free, high-quality book each month to children from birth until they begin kindergarten, no matter their family's income. The single, most important activity to prepare children for academic success is to regularly read with them during their preschool years. When you support this campaign, you'll join Dolly Parton to inspire a love of reading in the hearts of children around the world.
Find out more here.