Shamrock Farms and Subway restaurants partner with actress and singer-songwriter Leighton Meester to support Feeding America, the largest domestic hunger-relief organization in the United States, and help nourish people in need in the new year.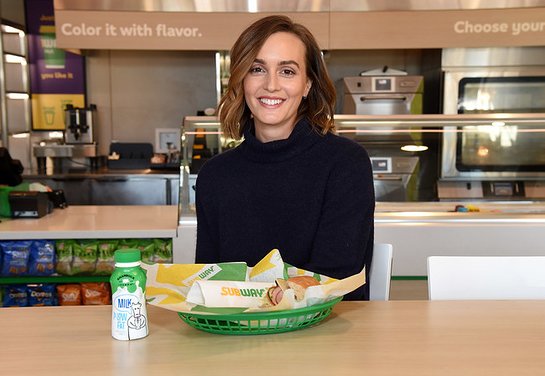 Shamrock Farms and Subway restaurants are all about delivering better-for-you options for families and together they will donate $1 to Feeding America for each Shamrock Farms milk purchased with a Subway Fresh Fit For Kids meal at participating restaurants in the U.S. this National Milk Day on Jan. 11, 2019.
"Right now, one in six kids in America faces hunger or is food insecure," said Leighton Meester, actress and member of Feeding America's Entertainment Council. "This cause is personally important to me, so I feel very fortunate and proud to be a part of a campaign that is going to make such a positive impact for families in need."
For many children who face hunger, basic staples like nutrient-packed milk – critical to fueling their growing bodies and minds – may be missing from their diets. A top food source for protein, calcium and Vitamin D, milk is one of the most requested items at food banks throughout the year. Shamrock Farms is celebrating National Milk Day by giving back.
"Shamrock is excited to partner with Subway restaurants to further our shared mission of hunger relief," said Ann Ocaña, chief marketing officer for Shamrock Farms. "Milk provides essential nutrients for growing children. National Milk Day is a great opportunity to join forces for good and help fuel families in need in the New Year."
Consumers can help by purchasing Shamrock Farm's milk with a Fresh Fit For Kids meal at participating Subway restaurants nationwide. For every $1 donated, Feeding America helps to provide at least 10 meals to help fight hunger in communities across the country.