Here's your chance to join Michael Buble on stage at his Las Vegas concert.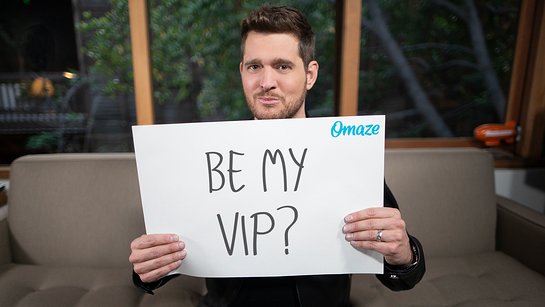 omaze.com is giving you the once-in-a-lifetime opportunity to be Michael Buble's VIP at his T-Mobile Arena show in Las Vegas, and all you have to do to get in the draw is donate to charity. The more you donate, the more chances you have to win this exclusive experience.
Michael's flying you and a guest out to Las Vegas to be his very special guests at his concert. Not only will you score VIP tickets to the show, you'll also get exclusive access to soundcheck. That's where you'll meet Michael and join him on stage to sing a duet together (no pressure!). Whether you choose to sing or be serenaded, get ready to be swept off your feet. Flights and hotel included.
All you have to do is donate to the Hetrick-Martin Institute to go into the draw to win.
In 1979 Dr. Emery Hetrick and Dr. Damien Martin received a call that would change thousands of lives: A young man was kicked out of a homeless shelter because he was gay and needed help. They answered that night, and went on to found the nation's oldest and largest LGBTQ youth agency, named in their memory. Now celebrating its 40th anniversary, the Hetrick-Martin Institute works to create an environment where all young people, regardless of sexual orientation or identity, can achieve their full potential. They support LGBTQ youth and their families by providing a comprehensive package of direct services, innovative programs and referrals—all of which are free and offered year-round. With your help, this incredible organization can empower LGBTQ youth to achieve their dreams and remind them of one simple but crucial message: You are welcome here.
To find out more and get in the draw, click here.