Last week, DKMS raised over $4.7 million at its annual gala at Cipriani Wall Street.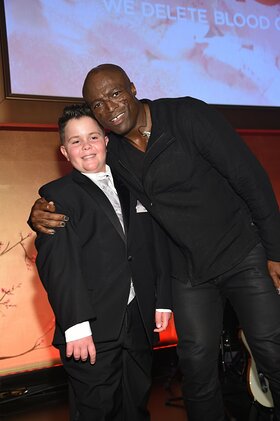 Hosted by Tom Brokaw, the event honored blood cancer survivor Bob Cusimano, Managing Director, Bank of America Merrill Lynch. The evening featured an unbelievable performance by Seal. The highlight of the evening came when blood cancer survivor, 11-year-old Carson Lenington and his family met Carson's donor Luke Beckett for the first time on-stage.
DKMS is an international non-profit organization dedicated to the fight against blood cancer. Founded in 1991 in Germany by Dr. Peter Harf, DKMS has expanded internationally in recent years by establishing entities in the US, Poland, the UK and Chile. Today, DKMS has over 850 employees who have helped register over 8.6million potential stem cell donors and provided more than 74,000 patients with a second chance at life.