On September 7th, 2019 the Grace Rose Foundation held its 16th annual fashion fundraiser to support finding a cure for Cystic Fibrosis in Los Angeles at the SLS Hotel.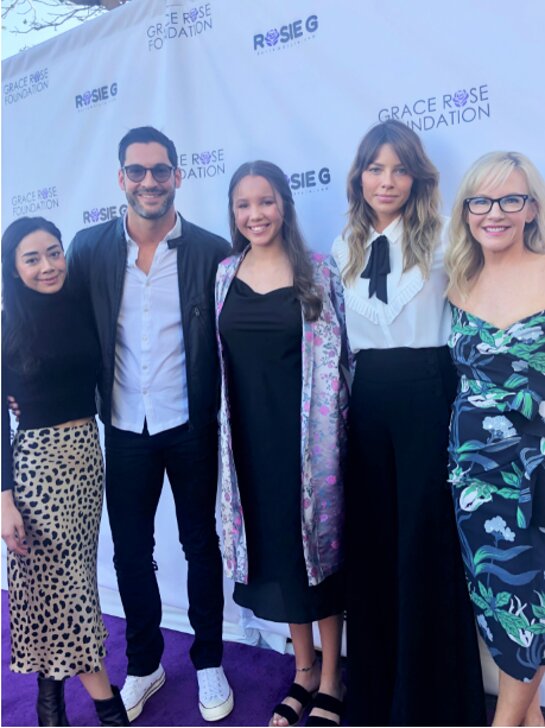 The event featured a runway show, live auction, award presentations and special performances.
The Grace Rose Foundation was started by 16-year-old Grace Rose who has cystic fibrosis and her mom, Leah Bauer. From a very early age, Grace Rose loved fashion and would often dress up and call herself Rosie G – her alter ego! With help from her mom who was in the fashion industry, they created the Rosie G Style clothing line. This led to the first Rosie G Style Fashion Fundraiser where the goal was to donate a portion of the proceeds to help find a cure for Cystic Fibrosis. The event has now evolved to the Grace Rose Foundation encompassing fashion, philanthropy and mental health awareness, all within the Cystic Fibrosis arena.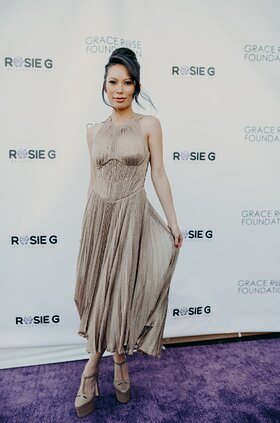 This year's upscale event was hosted by Lucifer stars, Rachael Harris and Lauren German. The evening included a runway show with the latest designs by Rosie G Style; an awards presentation honoring certain individuals for bringing awareness to the disease that included Colton Underwood, from ABC's The Bachelor; J.R. Bourne, from The 100; Christine Chiu, Fashion philanthropist; Dr. David Weill and The Sascha Project; with special performances by Skyler Stecker and Louden Swain, fronted by Supernatural's Rob Benedict.
Stars attending the event include: Tom Ellis, Aimee Garcia, Nick Viall, Ruth Connell, Kim Rhodes, Cassie Randolph, and Emmanuelle Chriqui. Guests enjoyed a candy bar, delights from the SLS, and a live auction where one could win items such as a Maldives Vacation; Deer Valley Vacation; a Painted Denim Jacket by The Sasha Project LA X Grace Rose; and more. The Fashion Show Fundraiser was sponsored by TOMS, CAO Cosmetics, Minerva Private Travel, and Paul Mitchell.
The Grace Rose Foundation is a 501-C-3 non-profit organization that supports Cystic Fibrosis research and mental wellness within the disease. The foundations mission is to provide all people with CF the opportunity to lead full, productive lives by funding research and programs for mental health via grants and Children's Hospital programs. The foundations hope is that by bringing awareness to the anxiety and depression that comes along with a life-threatening disease and "invisible Illness", they can create more opportunities for those in need.