UCLA Mattel Children's Hospital's 20th Annual "Party on the Pier" took place on Sunday, November 3 at Pacific Park on the Santa Monica Pier.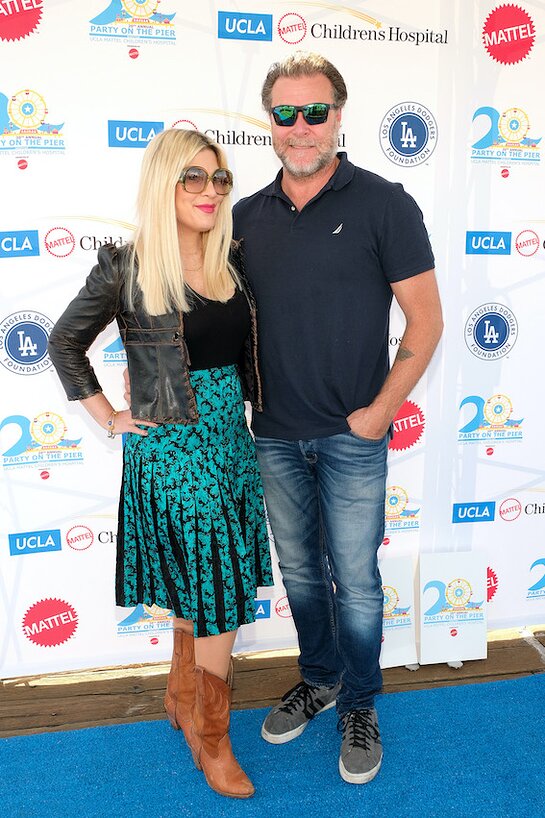 Proceeds from the event provide unrestricted funding to launch high-priority programs that benefit children being treated at UCLA Mattel Children's Hospital and around the world. Guests of the party had the opportunity to participate in a wide variety of fun-filled activities including carnival games filled with Mattel, Inc. toys, unlimited access to rides, photo booths with some of their favorite celebrities, and much more!
Special guests included Tori Spelling, Mackenzie Ziegler, Ava Michelle, Rico Rodriguez, Raini Rodriguez, Mackenzie Hancsicsak, Lilia Buckingham, Lauren Orlando, Emily Skinner, Aubrey Anderson Emmons, Evan Alex, Sky Alexis, Ella Allan, Mia Allan, Justin Allan, Jenna Alvarez, Casey Baer, Jailen Bates, Parker Bates, Paris Berelc, Ellie Blue, Paxton Booth, Brooke Butler, Ava Cantrell, Anna Cathcart, Jordyn Curet, Alyssa de Boisblanc, Emily Dobson, Tarik Ellinger, Malea Emma, Kacey Fifield, Connor Finnerty, Emmersyn Fiorentino, London Fuller, Sedona Fuller, Samantha Gangal, Jack Griffo, Merrick Hanna, Elias Harger, Mykal-Michelle Harris, LaRon Hines, Rush Holland, Jacob Hopkins, Symera Jackson, Jackie Jacobson, Ellarose Kaylor, Hayley Leblanc, Merit Leighton, Isabella Leon, Lilimar, Kamran Lucas, Jason Maybaum, Everleigh McDonell, Cameron Mcleod, Isaiah C. Morgan, Ayden Nguyen, Hunter Payton, Sean-Ryan Petersen, Isaak Presley, Eliza Pryor, Breana Raquel, Raegan Revord, Brooklyn Robinson, Bryson Robinson, Piper Rubio, Shay Rudolph, Nev Scharrel, Jillian Shea Spaeder, Brandon Stewart, Hayden Summerall, Grayson Thorne Kilpatrick, Jaheem Toombs, Albert Tsai, Marion Van Cuyck, Cody Veith, Andy Walken, Brianni Walker, Ciara Wilson, and many more!