By Josephine Ripeka Raukawa on
Robert Diggs aka RZA from the hip-hop group, Wu-Tang Clan has created an animal free puffer jacket just in time for winter.
The new limited-edition Flying Guillotine Puffer Jackets are animal free, including goose down free, as the filling is entirely recycled plastic from the ocean. As per the product description, 'You got a two-hitter with this jacket: free of animal products and made with recycled materials.' There are only 100 jacket's available for purchase, and 15% of the profits go to PETA.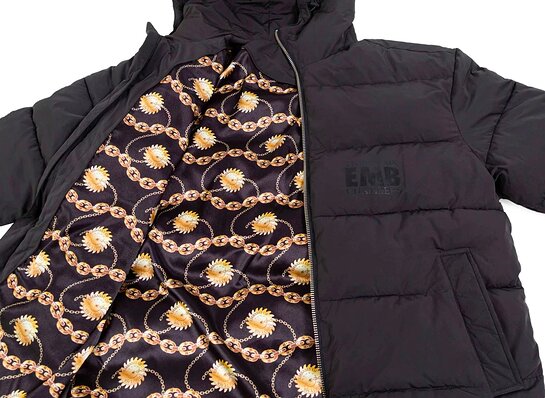 RZA has been vegan since 1997, having given up red meat in 1995, poultry in 1996 and fish in 1997, as said in his podcast with Joe Rogan.
He also said, "No animal needs to die for me to live.", and this has rung true through to not only his home life, but to his business world, 36 Chambers ALC.
As per their website, for ethical reasons, '36 Chambers does not use any animal leather or animal by-products', and this new collaboration with German company, Embassy of Bricks and Logs and partnership with PETA has just upped the game.
Full description of the Flying Guillotine Puffer Jacket can be found on their website here.