By Crystal A. Johnson on
On Sunday June 14th, independent filmmakers Stephen McClain and Tony Lloyd of HitchHiker Entertainment put together a Soul Food Cookout fundraiser for their independent films and decided to give a portion of their proceeds to A Call To Men after learning about the organization through Look To The Stars.
A Call To Men is an organization with hopes to end domestic violence against women by instructing men to have a new mindset about how they perceive women. Less than 24 hours before their event, they learned that Soul Food Actress and A Call to Men celebrity ambassador Vanessa Williams would join them for a plate of soul food in support of the organization.
The filmmakers shared with Williams their desire to do a series of fundraisers for their film festival run with a portion always going to charity. Given that their short film "I'm Sorry" centers around domestic violence, the A Call to Men organization seemed to be a perfect fit.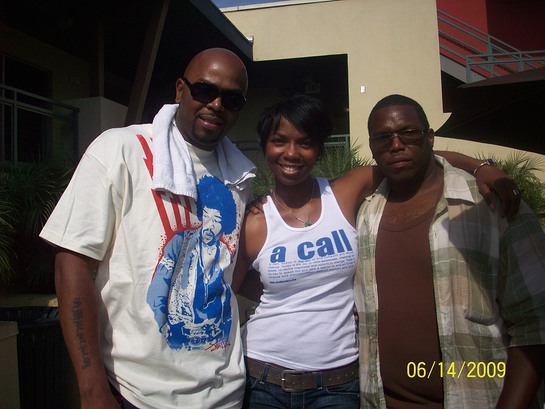 The Juneteenth Soul Food Cookout coincided with the last day of the NBA finals. Statistically more domestic violence against women happens on nights of big television sporting events. Many police officials say there are a surge of phone calls after playoff games, especially in towns of the losing team.