By Myrlia Purcell on
The Hills, Lo Bosworth is joining this year's Read for the Record© campaign, taking place October 8, 2009, and you can join her Very Virtual Book Drive.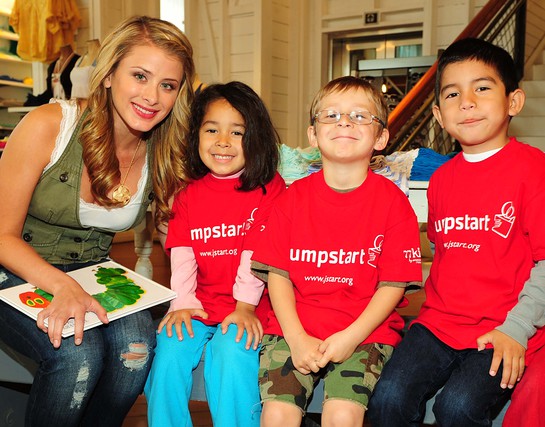 Jumpstart's Read for the Record was started in 2006 as an international campaign to bring preschool children together with valued grown-ups in their lives to read the same book, on the same day, in communities all over the world. Nearly 700,000 readers took part last year, sharing the magic of reading with children in classrooms, libraries and homes from Japan, Germany and Brazil to cities and rural communities across America.
Also taking part this year will be Matt Lauer, Meredith Vieira, Mary-Louise Parker and Eric Carle on NBC's TODAY show in Rockefeller Center.
Carle has signed a copy of his classic, The Very Hungry Caterpillar, which will go to one lucky person who pledges to join the campaign.
To pledge, visit the Jumpstart website. Be sure to return to the website and submit your information after you read to help break the world record attempt!
For those who want to do more, there are plenty of other options, from taking part in a community event, to sponsoring a child, a class or even an entire school through book donations on your behalf to children in low-income communities.
To get involved, or for more information, visit ReadfortheRecord.org.