By Richard Barker on
I joined the ex-King of the Jungle Christopher Biggins on Thursday night as he hosted the "I'm a Celebrity…" ChildLine Ball, a unique event that raised £265,000 for ChildLine.
Other "I'm a Celebrity" stars in attendance included Esther Rantzen, ex-King Joe Swash, Carly Zucker and David Van Day. A champagne reception was followed by a three course dinner and a live bush tucker trial.
During the auction, guests made bids for a first class trip to France to experience a flight in a Breitling fighter jet by French ex-military display pilots, and Season 10's Big Brother Diary Room chair. Other prizes included escapes to South Africa, Egypt and Greece as well as weekend breaks, a luxury cruise and a private yacht for a day.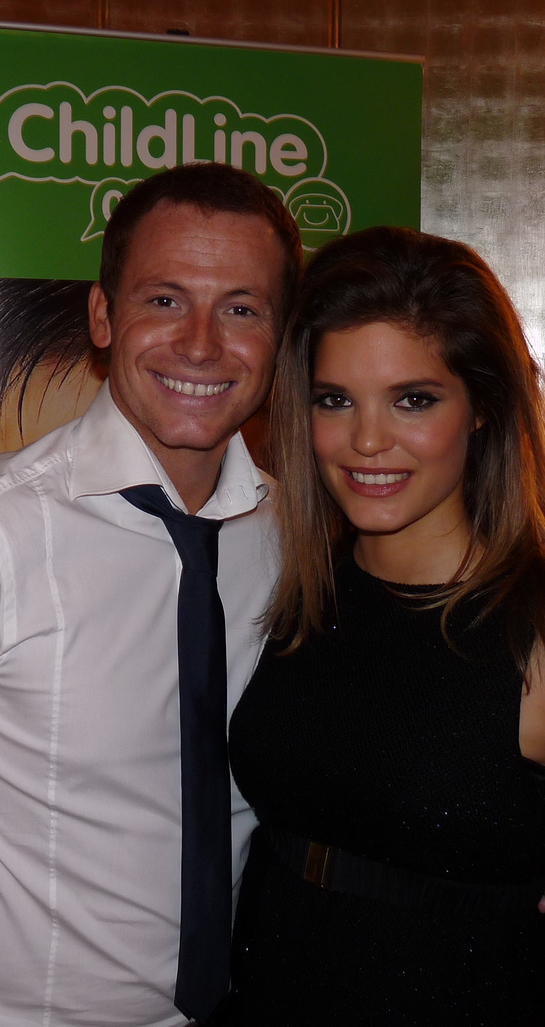 This year, the event was sponsored by Character Options Ltd, Hasbro UK Ltd, Bandai UK Ltd and MGA Entertainment.
ChildLine founder and president Esther Rantzen CBE said: "What a brilliant night! It brought back fond memories of our ordeal in the jungle, and we are thrilled that it raised so money for ChildLine. We would like to thank all the sponsors for their generous donations. ChildLine is a vital service for desperate children who have nowhere else to go. It has provided trusted and confidential support for lonely and isolated young people for 23 years saving precious young lives and protecting children from pain.
"While the 0800 1111 telephone number remains a lifeline for children, we have just opened a new ChildLine online counselling service which will give children even more choice in how they seek help. Once again, thank you so much for all your support."
Dan Gopal, Chairman of the ChildLine Ball Committee said: "We are delighted that the ball raised so much money for ChildLine while entertaining all our guests at the same time. The night was a huge success and we are extremely grateful for all the support we got from our sponsors, table hosts and guests. The entire committee and ChildLine invest so much time into making the ball such an amazing event, and I hope all of our guests will agree it was a triumphant success!."
Since 1986 ChildLine has provided a vital service for desperate children with nowhere else to turn. All funds raised from the ball will benefit the NSPCC's Child's Voice Appeal, which will help ChildLine answer more calls from children and young people worried about any problem.
Here are some facts about ChildLine and the Child's Voice Appeal:
ChildLine is the UK's free, confidential 24-hour helpline for children and young people, with trained volunteer counsellors available to comfort, advise and protect. In February 2006, ChildLine formally joined with the NSPCC in a move that will ensure even stronger services and a more influential voice for children of all ages. The ChildLine service, now one of the NSPCC's listening services, still has the same well known telephone number – 0800 1111 – and children and young people can still call 24 hours a day and receive the same crucial service.
The Child's Voice Appeal aims to raise £50m so that the NSPCC's vital helplines can answer many more cries for help. To date the appeal has raised £18.1m. The funds will mean that ChildLine's volunteers can counsel 500,000 more calls every year; children will be able to choose how they access ChildLine's help – by phone, online or by text; the NSPCC Helpline can grow by over 60% to counsel 18,000 more adults a year who have concerns about a child; and counsellors can provide personalised help by email to nearly five times as many concerned adults. For more information visit www.childsvoiceappeal.org.uk.