At the launch of her new book "Denise's Daily Dozen: The Easy, Everyday Program to Lose Up to 12 Pounds in 2 Weeks," Denise Austin will offer help for keeping those New Year's resolutions when she outlines projections for the top health and fitness trends of 2010, at an event sponsored by the National Press Club's the Book & Author Committee Jan. 5.
Called "America's favorite fitness expert," Austin is a member of the President's Council on Physical Fitness and Sports and an outspoken advocate of physical activity who has testified on fitness issues before the U.S. Senate Health Education and Labor Committee.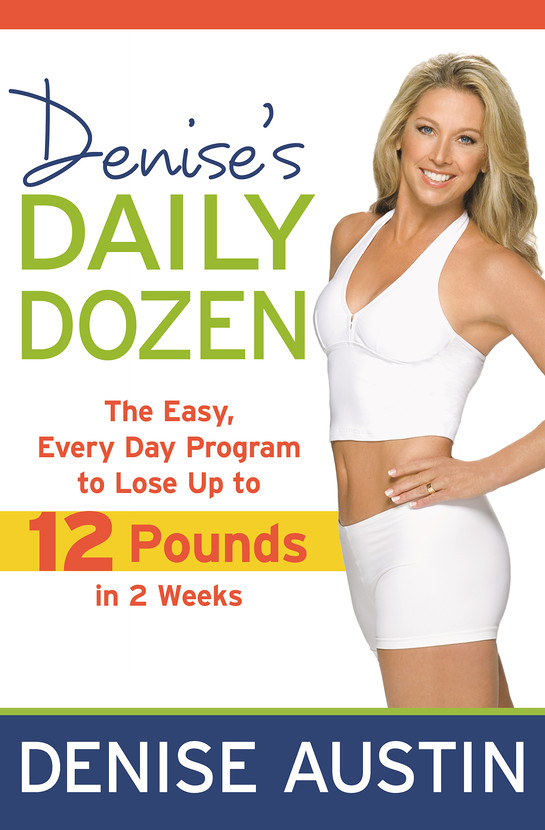 Austin will discuss how the stress of recession, job insecurity, and changes in the national health care system could impact personal health in the coming year. As the nation continues to battle the bulge and an obesity crisis, Austin will address how economic factors will impact health trends, such as more consumers eating out on a budget, dropping gym memberships, and getting paid by employers to keep fit. Austin will also answer questions about her new book "Denise's Daily Dozen" and how healthy living habits are key to keeping fit in an unfit economy.
The press and public are invited to attend the event. A cocktail reception begins at 6:30 p.m., remarks at 7:00 p.m., followed by a question-and-answer session with the author and a book signing. Books will be available for purchase on site. No outside books are allowed. All proceeds go to the NPC's Eric Friedheim Library Fund.
Austin is a nationally recognized trainer with 25-years of experience in the fitness industry. She has sold more than 20 million exercise videos and DVDs. She is a top-selling author of 10 books, and runs an online diet and fitness website with 1.7 million subscribers. Austin also starred in two major television fitness shows "Getting Fit" on ESPN and "Denise Austin's Daily Workout," "Daily Workout," and "Fit and Lite" on the Lifetime Television Network.
The event takes place at the National Press Club in Washington DC.