The SKECHERS Foundation celebrated its eighth annual SKECHERS Pier to Pier Friendship Walk with a check presentation ceremony on Thursday, March 2 at the Shade Hotel in Redondo Beach, California.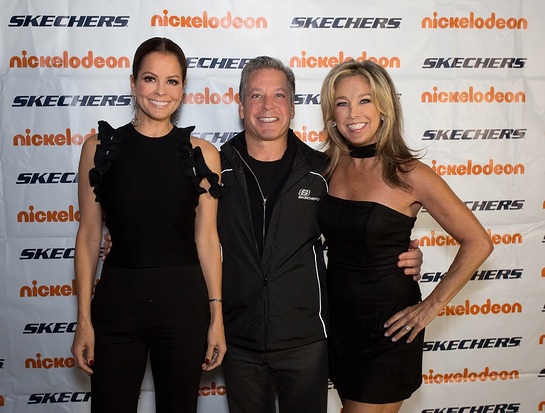 The Foundation presented $914,000 to six education foundations and $434,000 to The Friendship Foundation – a non-profit organization that assists children with special needs and their families. The SKECHERS Foundation also announced that it plans to expand its scholarship program four-fold in 2017, awarding $100,000 to high school students in need nationwide.
"We're thrilled to see how much the SKECHERS Pier to Pier Friendship Walk has grown in its eight years – from a passionate local movement of 1,000 that raised $220,000 in 2008, to more than 12,000 people rallying to raise a record $1.6 million for children with special needs and education," said SKECHERS President Michael Greenberg. "It has been an incredible experience to see the life-changing opportunities that the Walk has created for children – and with the national expansion of our scholarship program, we can make an even greater impact on future generations."
The SKECHERS Foundation will donate $1,000 to $5,000 scholarships to deserving students, who will be chosen based on financial need, academic performance, athletic abilities and leadership qualities. Administering the program is Scholarship America – the largest designer and manager of scholarships, tuition assistance and other education support programs for corporations, foundations, associations and individuals in the nation. The application is currently available to all high school seniors on www.SKECHERSfriendshipwalk.com. Winners will be announced in early June.
Attendees at the 2016 SKECHERS Pier to Pier Friendship Walk included Brooke Burke-Charvet, Sugar Ray Leonard, Denise Austin, and dozens of other celebrities.
"The SKECHERS Pier to Pier Friendship Walk has become an annual tradition for me and my family," said Brooke Burke-Charvet, SKECHERS ambassador and SKECHERS Foundation check presenter. "The event brings together all walks of life and is a powerful testament to what we can do when united in purpose. It's an honor to give back to so many deserving children."
Now California's largest charity event supporting children with special needs and education, the SKECHERS Friendship Walk has united over 54,000 participants since its inception and has raised over $7 million to support The Friendship Foundation – as well as educational foundations that are committed to bettering the school system by saving jobs of teachers, retaining vital academic programs, maintaining smaller class sizes, improving libraries and upgrading school technology. The Walk is an extension of the SKECHERS Foundation, an organization founded to provide families around the world with the necessities and skills to succeed in life.
Numerous corporate sponsors are vital to the success of the SKECHERS Pier to Pier Friendship Walk, including Nickelodeon, NBC4, Wells Fargo, Steel Sports, Vertra, The Claudette and Ethan Rickett Care Foundation, Ross, Zappos.com, Mattel, Body Glove, Kids Foot Locker, United Legwear, JAKKS Pacific, Marshalls, Cushman & Wakefield, Caskey & Caskey, Siltanen & Partners Advertising, Continental Development, Northrop Grumman, Equinox, Chevron, and a myriad of other companies who have shown their support to the organization.