Dallas Mavericks forward Shawn Marion will deliver Christmas presents to seven single mother families in the Dallas area in order to make their Christmas dreams come true on Christmas morning.
"I am doing this for single parent families on Christmas Day because I know what it feels like to grow up and have sneakers so old and worn that I had to avoid puddles so that the socks protruding through the soles of my shoes would not get soaked because my mother could not afford new sneakers," said Marion. "I know what it feels like to have nothing. My mom is a wonderful and strong woman who worked two jobs for a long time to put food on the table to feed us. To come from nothing to something is a blessing and I want to be a blessing to others."
Marion purchased toys; bikes, HD TVs and other wish-list items, along with clothes, furniture, gift cards and other needed items and will personally deliver them to the families.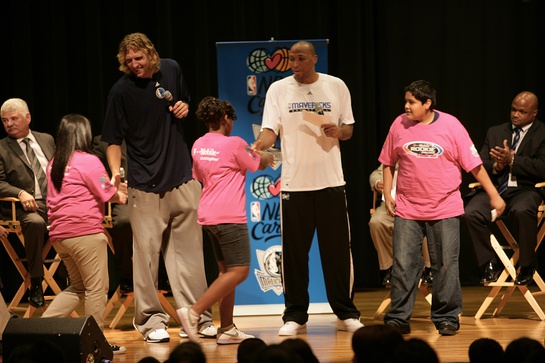 Shawn Marion established The Shawn Marion Foundation at The Giving Back Fund to provide life-changing opportunities and experiences to single parent families. The Foundation provides college-scholarships to single parent mothers to help break the cycle of low paying jobs and limited opportunities. The Shawn Marion Foundation also distributes grants to charities in the Dallas, Las Vegas, and Chicago areas who are providing needed services to single parent families. For more information, log onto www.shawnmarionfoundation.org