Supermodel Naomi Campbell will be presented with a special award by ELLE fashion magazine for her outstanding contribution to the fashion industry and her work as an ambassador for the White Ribbon Alliance.
A limited edition cover of the magazine has been produced, and the model will join the magazine at a special dinner party in London to celebrate International Women's Day on March 8.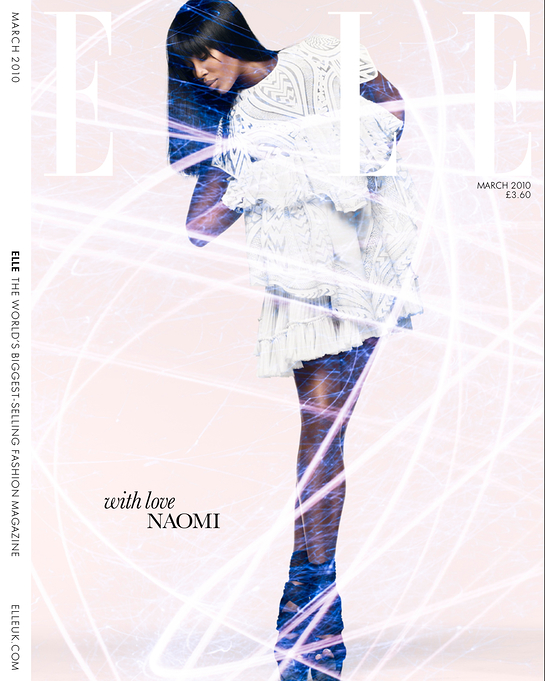 Previous winners of the 'Outstanding Contribution' award include designers Vivienne Westwood, Karl Lagerfeld, Anya Hindmarch and Stephen Jones.
The White Ribbon Alliance is a charity that campaigns to stop women in the world's poorest countries dying in pregnancy and childbirth.
The WRA dinner party initiative asks you to invite your friends around for a charity dinner party. In return your friends sign up to the Million Mums Campaign and make a small donation to the WRA. To help make the dinner party beautifully stylish and a night to remember, ELLE have teamed up with Britain's hottest designer Erdem to create a unique party pack, including bespoke invitations, table name-cards and napkin ring holders – all of which are downloadable at ELLEuk.com.
More information can be found here.
Meanwhile, the supermodel hosted a Fashion For Relief event at New York Fashion Week on February 12 to raise money for Haiti.
Joined by celebrity models such as Helena Christensen, Sarah Ferguson, Kelly Osbourne and others, Campbell used the event to pay her respect to designer Alexander McQueen, who died last week.
"I am deeply saddened by the recent tragedy in Haiti; so many have been killed and severely affected by the earthquake – women and children in particular are most vulnerable in disasters," said Campbell. "Fashion is universal, personal and touches everyone. Our aim is to use this year's Mercedes-Benz Fashion Week catwalk to reach people and help raise crucial funds to help save the lives of women and children."
Dresses and outfits from the event will be auctioned online at NET-A-PORTER from March 15, with proceeds going to CARE.