By Tim Saunders on
A host of stars – including Austin Anderson (pictured below), television creator Seth MacFarlane, singers Austin Brown, Macy Gray, Charice Pempengco, Nick Cannon, singer and actress Keke Palmer, actors Boo Boo Stewart from the Twilight Saga, Eddie Steeples from My Name Is Earl, American Idol host Kara Dioguardi and many more – attended the fourth annual Stars & Strikes Celebrity Bowling and Poker Tournamnet in Studio City on Wednesday.
The event benefited A Place Called Home, a South Central-based charity that provides a safe, home-like environment for thousands of at-risk youths.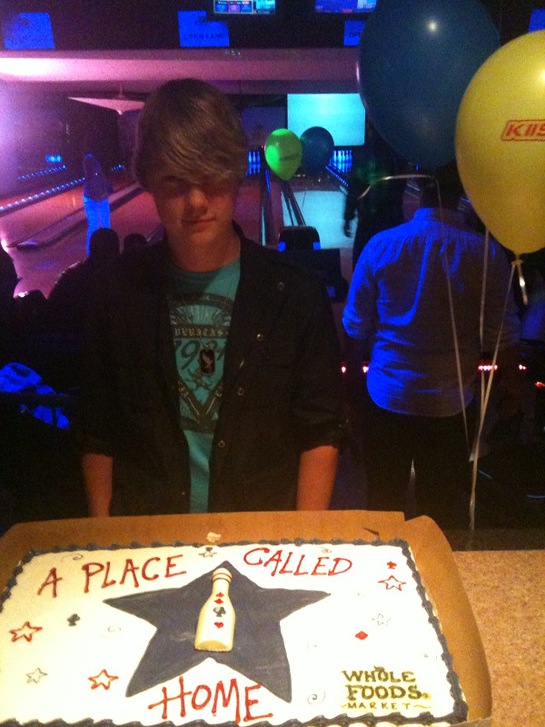 "Our fourth annual Stars & Strikes was another great success, and we are truly thankful for all the generous support from our celebrity ambassadors and sponsors, as well as the Los Angeles community," said Jonathan Zeichner, executive director of A Place Called Home. "Everyone who attended and offered their support for this year's event not only helped provide financial aid that is so detrimental to our programs success, but also helped show APCH's kids that there are people in the community who care about their future and want to see them succeed."
For the past 17 years, APCH has provided a safe haven with creative and educational resources as well as mentoring, tutoring and support services to inner-city, at-risk youth who would otherwise be on the street, tempted by drugs and gangs, and threatened by violence and other adverse situations. Thousands of kids benefit from this safe, home-like environment where they know they can enjoy an after school meal, study, play sports, make music, learn to dance, get mentoring and tutoring services, and just have fun.