By Tim Saunders on
Teen sensation Austin Anderson rocked the Jeans Bring Jeans concert in Los Angeles last week.
The charity-minded singer headed a list of teen stars including Daechelle, Ashlee Keating and Amber Lily at the show, which encouraged young people to discuss bullying problems. Fans were also urged to bring along their used jeans to the event – held at Level 3 on Hollywood Blvd – to be donated to the homeless.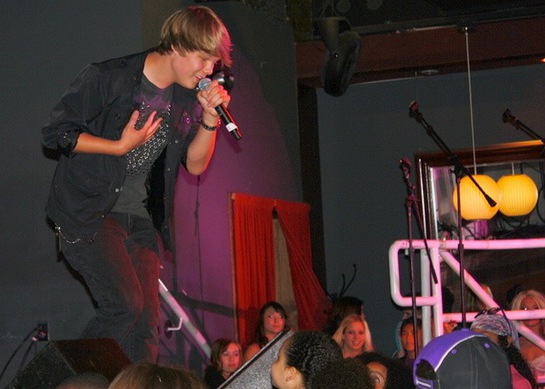 The initiative behind the event – Champions Against Bullying – is committed to reducing School Bullying and Youth Violence so that every child can learn, develop and thrive in a safe environment. The event aimed to inspire and motivate attendees to get involved in their communities, give back, make positive changes, and create a better tomorrow. Find out more here.