By Misty Schwartz on
Ray Krzyzek, creator of the new mobile application Proteg-GO, and Tim Turnham, Executive Director of the Melanoma Research Foundation, along with producer Suzanne DeLaurentiis and John Gentry Tennyson, sponsored another successful gifting event in celebration of Oscars Week.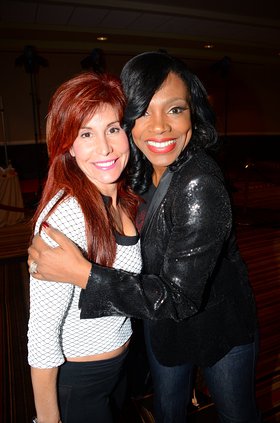 The event was held on Saturday, February 16, 2013 at the Hyatt Regency Century Plaza. Proteg-GO's "Guardian On The Go" features their innovative "Mobile Guardian Network" and made quite an impression on celebrity guests. Tim Turnham educated many of the guests on the dangers of skin cancer and prevention.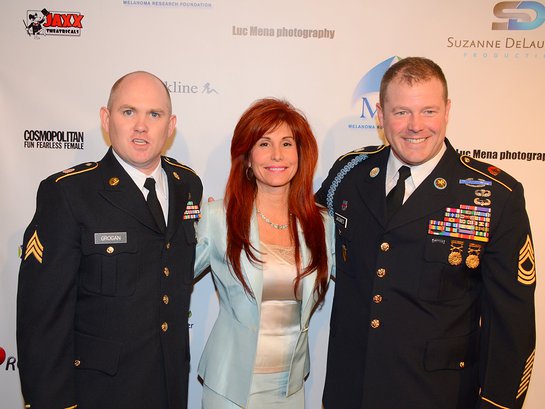 Proceeds raised from the event benefitted the Melanoma Research Foundation. Donations from the door benefited the Marine Corp Association. Guests of the event were treated to an array of high end products by top of the line sponsors.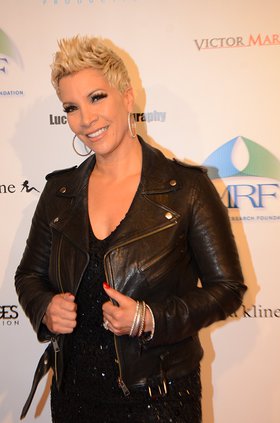 Some of the celebrities that supported the charities involved and visited the suite included Niecy Nash, Navid Negahban, Vanessa Bell Calloway, Sheryl Lee Ralph, Daphne Wayans, Shar Jackson, Kaya Jones, Sheree Fletcher, Rebecca Crews, Katie Cleary, Austin Anderson, Peggy Tanous, Golnesa "G.G." Gharachedaghi, Terence Bernie Hines, Jack McGee, Dany Musico, among others.
Proteg-GO is a new company that provides state-of-the art mobile applications focused on assisting their subscribers during any dangerous or life-threatening situation. Proteg-GO creates personal protection with their emergency assistance mobile applications that help users stay safe anywhere, anytime during natural disasters, medical emergencies and other dangerous situations. "Guardian On The Go" is the first application that provides personal safety, built upon Proteg-GO's Mobile Guardian Network, which compliments local 911-phone service as users travel from place to place with their mobile device. When confronted by danger, subscribers have a one-touch SMS that functions quickly and mobilizes first emergency response resources, contacts predetermined friends and family, provides safety tips and continues to monitor their status until they are safe.
Their products are wireless carrier agnostic. Subscribers can choose any wireless carrier. They support Apple iOS and Android smart phones and tablets. Proteg-GO products include call-center services and their alliances with world-class crisis management teams strengthen our products and make their call centers better able to direct a response to our clients' emergency. They offer products and services that provide support in the worst situations. With Proteg-GO You're Never Alone. Find out more at www.proteg-go.com.
The Melanoma Research Foundation (MRF) is the largest independent, national organization devoted to melanoma in the United States. Committed to the support of medical research in finding effective treatments and eventually a cure for melanoma, the MRF also educates patients and physicians about prevention, diagnosis and the treatment of melanoma. The MRF is an active advocate for the melanoma community, helping to raise awareness of this disease and the need for a cure. The MRF's website is the premier source for melanoma information seekers. For more information please visit www.melanoma.org.