Forest and Keisha Whitaker were in Hollywood on May 3 for the Every Monday Matters Foundation's 1st annual Party With a Purpose.
The Every Monday Matters Foundation was established after Matthew Emerzian and Kelly Bozza, co-authors and co-founders, wrote Every Monday Matters: 52 Ways to Make a Difference to communicate that it is the plain, simple, ordinary individual, either acting alone or together with others, who can change the world.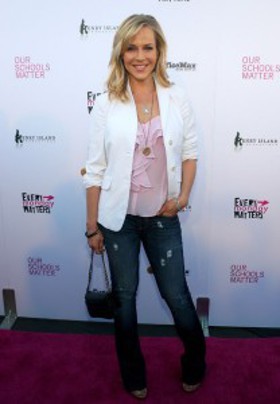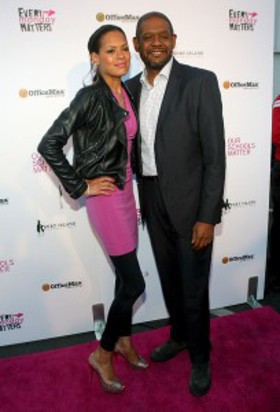 According to the charity: "Every Monday Matters (EMM) promotes the fact that people have the power. People matter. Like voting in an election, every vote counts. Eat Healthy, Choose Canvas Bags, Thank A Firefighter, Exercise, Meditate/Pray, Support A Global Cause, Donate Clothes – every Monday people can make a difference in their life and the lives of those around them. No matter how big or small the actions, they matter. And not only do people have the power to make change, they have a social responsibility to do so. Not out of guilt, but out of an appreciation for every living thing in the world. Together, we will make a difference in the world and raise the collective consciousness, thereby creating a legacy worth participating in…one Monday at a time. There is nothing more fulfilling."
Other stars to attend the event, held at Smashbox Studios, included Julie Benz, Boo Boo Stewart, Monique Coleman, Omar Miller, Tatyana Ali, Tia Carrere and many more.
Find out more about Every Monday Matters here.