Actress, author, activist and philanthropist Holly Robinson-Peete has been selected by the Professional Beauty Association (PBA) as the 2010 PBA Beautiful Humanitarian Award recipient.
The PBA Beautiful Humanitarian Award will be presented to Robinson Peete at the 21st annual North American Hairstyling Awards (NAHA) on Sunday, July 18, 2010 in Las Vegas, Nevada. The PBA Beautiful Humanitarian Award was established by PBA to honor a public figure who exemplifies beauty, both on the inside and out. Robinson-Peete, who co-founded The HollyRod Foundation in 1996 to help improve the quality of life of people plagued with devastating life circumstances, is an advocate for consistent and reliable education, outreach and support of families affected by autism and Parkinson's disease.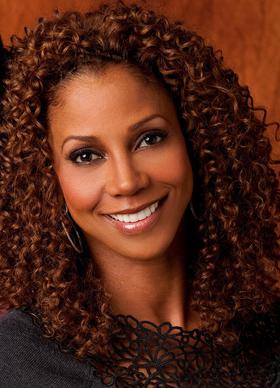 The PBA Beautiful Humanitarian Award was established in 2009 to further promote the idea that beauty is not just skin deep. While the professional beauty industry aims to help people look and feel their best, the industry understands that looking and feeling great is only a portion of what it takes to achieve happiness. The PBA Beautiful Humanitarian Award will be bestowed on public figures who represent the essence of beauty in society, but who more importantly have a long-standing involvement and commitment to multiple charitable organizations.
NAHA will take place on Sunday, July 18 at the Mandalay Bay Resort and will kick off with a Red Carpet Reception at 6:30pm, followed by a star-studded Awards Ceremony at 8:00pm. Attended by over 2500 leading beauty professionals from across North America, the NAHA award is the pinnacle achievement to receive in the professional beauty industry. Visit probeauty.org/naha for more information and to purchase tickets.