Jenson Button, Formula One World Champion and patron of the Make-A-Wish Foundation UK, is to compete again in the London Triathlon – raising money for a charity very close to his heart.
Following up on his double success in last year's event, when he was proud to finish second in his age category and raise almost £20,000 for Make-A-Wish (the charity that grants magical wishes to children and young people living with life-threatening illnesses), Button is aiming to come first in his age-group and to top last year's total. As he says himself – "Nothing like putting pressure on!"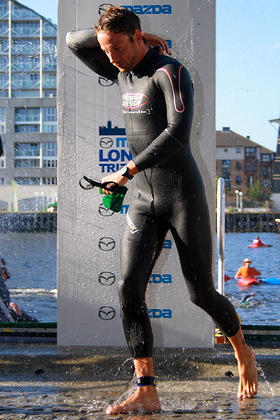 The race, taking place on Sunday 8 August 2010, comprises a 1500m swim, 40km bike ride and a 10km run and Jenson will be one of almost 11,000 participants in what is now the largest triathlon in the world.
"We are thrilled that Jenson is competing again for Make-A-Wish in the London Triathlon, particularly as it comes in the middle of the Formula One season, and we're extremely grateful that he has chosen to represent us whilst taking part in such a demanding event," said Make-A-Wish Chief Executive Neil Jones. "Jenson has been one of our greatest supporters for a number of years and has often experienced the extraordinary difference that a Make-A-Wish wish can make to children fighting life-threatening illnesses."
Jenson can be sponsored by visiting his JustGiving page, on which he writes:
"It's an even bigger task this year due to the very high benchmark we set ourselves last time, so please, please dig into your pockets and sponsor me. Your money will be going to a very worthy cause and helping to make dreams come true for some very poorly children. Thanks very much for any support that you can give."