British band Massive Attack will release a new EP this week in aid of War Child.
"[War Child does] a lot of great work in different territories which aren't really that newsworthy anymore maybe," Massive Attack's Robert '3D' Del Naja explained to BBC'6 Music. "When the glare of the camera is gone and the focus isn't on that place obviously other people need to step in and help work on the ground with the kids out there, who are still in really awful environments and predicaments."
The new EP will be titled Atlas Air. Limited to just 1,000 copies worldwide, this beautifully presented and individually numbered vinyl and art edition has been crafted by The Vinyl Factory, working in close collaboration with Massive's Robert del Naja.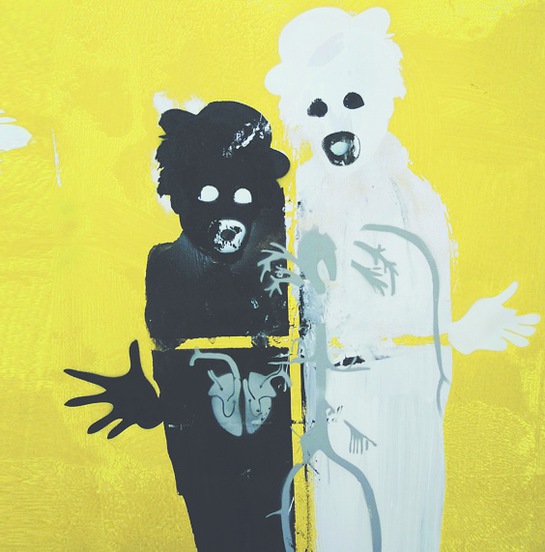 This is the only physical release of Massive's stunning new three-track EP, 'Atlas Air', in aid of War Child, featuring a remix of 'Red Light' by Warp artist Clark, and remixes of 'Atlas Air' by Jneio Jarel from Shape of Broad Minds and DFA and Heligoland producer Tim Goldsworthy.
Each edition includes a 180-gram heavyweight vinyl record, pressed on the legendary EMI 1400, with laser-etched labels on either side.
The vinyl is housed in a screen printed yellow fluoro and glitter covered sleeve, featuring the 'Minstrels' painting by Robert del Naja, produced on pristine Colourplan white board with solid black inner lining.
More information here.