By Tim Saunders on
Shakira has put pen to paper and written a children's book for charity.
The Colombian superstar has published a Dora The Explorer book titled World School Day Adventure, which will benefit the singer's Pies Descalzos charity.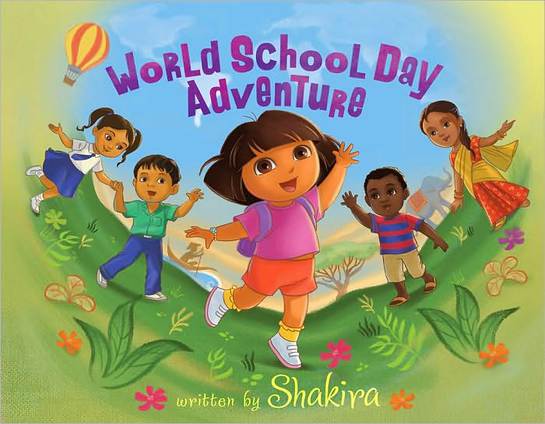 Shakira said she wants "the children from all over the world to know that through knowledge and education, one can embark on great adventures.
"Dora is an inspiration for all children in the world. It was an honor working with Nickelodeon to write this story as education is a cause very close to my heart."
Since it was established in 1995, Pies Descalzos has successfully served thousands of Colombia's poorest children, providing nutritious meals, quality educations, counseling services and giving Colombia's youth the chance to pull themselves out of the poverty cycle.
The singer is now taking her organization to the world to address the 72 million young children who do not attend primary school and the 226 million who are not in secondary school.
World School Day Adventure is available in shops and on Amazon.com now.