By Myrlia Purcell on
At Look To The Stars, we are very familiar with inspirational news, and we can quite surely say, North Texas kids have a lot to be proud about.
In preparation for the Super Bowl coming to their area, they decided to take part in a community clean up project.
They were participants in SLANT 45 – Service Learning Adventures in North Texas – an historic youth education program which "offers profound challenges and rewards to its young participants."
The North Texas Super Bowl XLV Host Committee partnered with Big Thought, one of the leading non-profits focused on improving public education through creative learning, to create the program. Former Dallas Cowboy Daryl Johnston served as the chair of the SLANT 45 Action Team, and President George W. Bush and Mrs. Laura Bush acted as honorary chairs.
The project organizers had originally hoped to get 20,000 kids involved, with a total of 45,000 community service hours completed. Instead, 44,140 kids signed up to spend time bettering the lives of others – clocking a total of a staggering 445,814 hours of community service!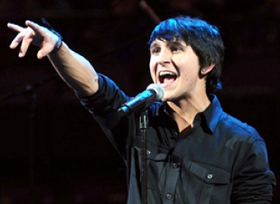 Their efforts caught the attention of Disney Channel's Mitchel Musso, who made a video for the SLANT 45 kids, saying he was looking forward to seeing them in January, at the SLANT 45 Kids Bowl Bash.
The creators designed the program to inspire creativity and strengthen problem-solving skills while impacting thousands for North Texas children and their families.
The goal of the project was to give kids the opportunity to identify local issues, and approach them from their own unique perspectives. Projects varied from neighborhood improvement and beautification, to recording and documenting local history and culture using photography, to addressing pressing social issues such as hunger, poverty and environmental challenges.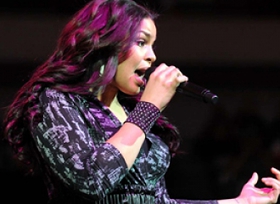 To recognize the great accomplishments of the participants, Texas natives Jordin Sparks and Mitchell Musso performed at the SLANT 45 Kids Bowl Bash. The evening also saw appearances by Cowboys stars Troy Aikman, Daryl Johnston, Drew Pearson and Roger Staubach.
President Bush spoke at the event, saying, "First I thank you for your hard work. Secondly, I praise you. And finally, I encourage you to work hard in school, read more than you watch TV, and continue to help somebody in need."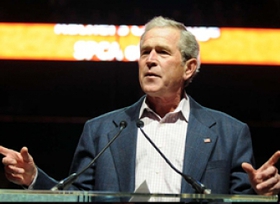 Current Cowboys Miles Austin and Demarcus Ware also offered messages of thanks to the crowd, followed by filmmaker Mark Birnbaum, who walked onstage with his movie camera and coaxed the crowded house to chant "SLANT 45!" and "We are SLANT 45!" This will be the final scene of his documentary on the project, available at local theaters leading up to the Super Bowl on February 5.
SLANT 45 participants have been asked to portray their experiences and what they've learned during the program for a touring art exhibition.
For more info, visit the SLANT 45 website.