By Tim Saunders on
Jackie Chan has blogged about how a recent dinner with Barack Obama at the White House has made him feel good about the future of the world.
"I had dinner at the White House in Washington D.C.!" writes the action star. "President Obama invited me to attend a State Dinner in honor of China's president Hu Jintao's visit to America. I was so honored to be invited that I dropped everything I was doing and flew to the States to attend the dinner.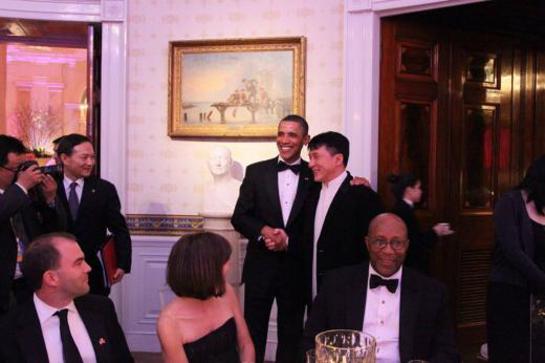 "After talking to everyone at the White House, I felt very good about the future. President Obama is very interested in the environment, world peace, and cooperation with China. He is a very positive man and I really think that if the two countries work together there can be a lot of good changes in the world."
To see more photos of Jackie's visit and read the full blog, click here.