By Tim Saunders on
Fans of Sir Ian McKellen still have time to bid on bags signed by the actor for a very special charity close to his heart.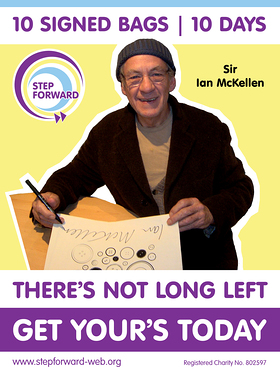 Ten bags are being auctioned to benefit Step Forward, of which Sir Ian is patron. He signed the bags while at the charity's Christmas Fayre in December, and so far lucky bidders have come from Germany, the UK, Russia and Australia.
Step Forward is a charity based in East London that provides a free and confidential service to young people aged 11-25, living in and around Tower Hamlets. It offers independent information, advice, counselling and personal development training. Step Forward actively challenges discrimination and welcomes young people from all sections of the community regardless of their race, gender, disability, sexuality, religious, political and cultural lifestyles and beliefs.
By buying one of the bags you will be helping Step Forward to provide essential support service to vulnerable children and young people in the East End of London. 100% of the money raised will go directly to Step Forward.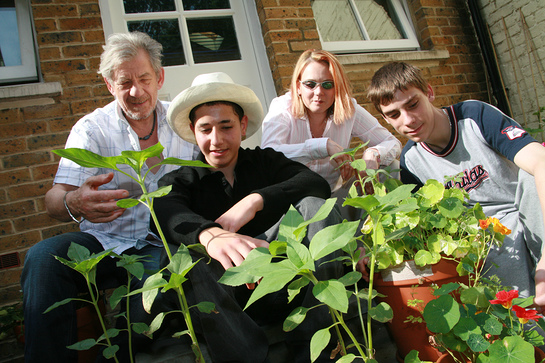 To start bidding, click here.