By Tim Saunders on
British pop sensation Alexandra Burke met one of her biggest young fans recently for Make-A-Wish UK.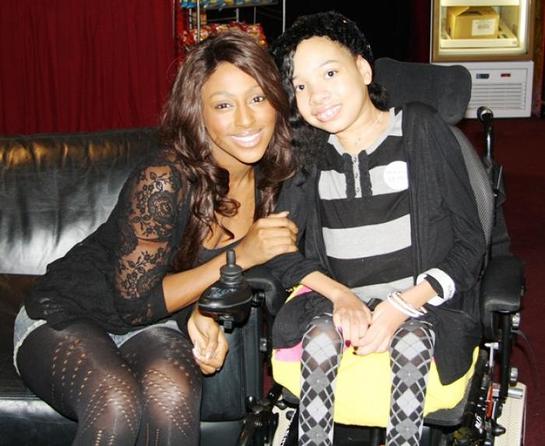 12-year-old Shelby from Leeds – who suffers from neuromuscular disease – met the X-Factor winner prior to the pop star's concert at the Harrogate International Centre on January 21.
Shelby – who uses an electric wheelchair – and her family also got to stay at a nearby hotel, enjoy a meal and watch the concert courtesy of Make-A-Wish UK.
"Shelby was utterly speechless at meeting Alexandra," says Shelby's father, Nigel. "She was so friendly – it really put us at ease and made for a really enjoyable evening. Shelby now talks like Alexandra is her best friend!"
You can make a donation to help make other wishes come true by clicking here.