By Tim Saunders on
Rockers Paramore have announced a new online auction to raise money for the Red Cross' efforts in Japan following the massive earthquake and tsunami that has left an estimated 20,000 people dead.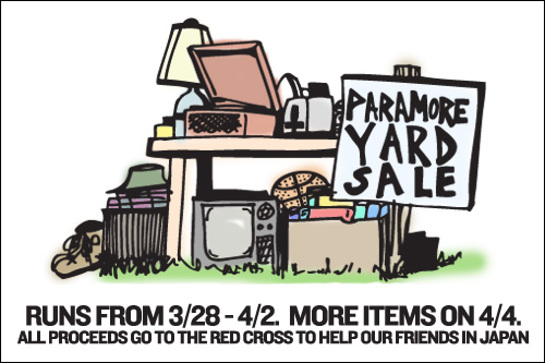 The Paramore Yard Sale includes shirts, pants, guitars and more than 30 items going under the hammer this week, with another 30 going up for auction next week.
"All proceeds from our auctions go directly to the Red Cross to help our friends in Japan recover from the recent events," said the band. "We'd also ask that you consider donating directly to RedCross.org."
This week's auction ends on April 2, with the next auction starting on April 4.
Access the auctions here.