On Mother's Day in the UK on Sunday, a hundred runners, including psychologist and TV personality Dr Pamela Stephenson-Connolly, wife of Billy Connolly and who has recently returned from the Congo, took part in Women for Women International's Run for Congo, to support mothers in the eastern provinces of the Congo who have been brutalised by war.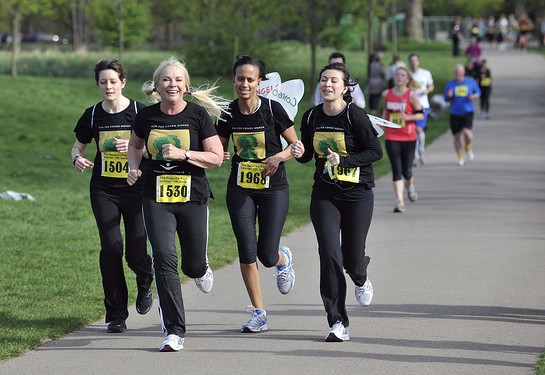 Every penny raised goes to helping women in the war ravaged eastern provinces to rebuild their lives and support themselves and their families. Since Run for Congo launched in the UK last summer over £71,325 has already been raised by runners around the country who have joined an existing run, or put on a dedicated Run for Congo. £150 is enough provide skills training for one woman in Congo, enabling her to earn an income and provide for her family, which means that the £71,325 raised so far is enough to support 475 and their families.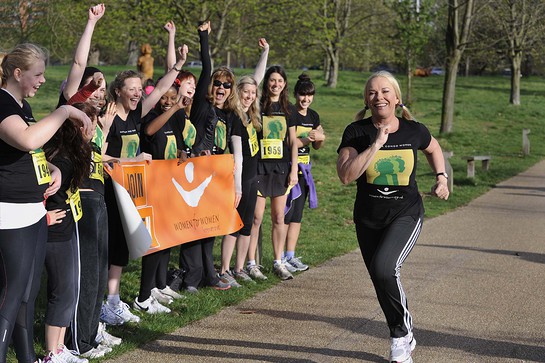 "5.4 million have died in the conflict in the Democratic Republic of Congo since 1998 and hundreds of thousands of women have been raped and traumatized," said Pamela Stephenson. "When I visited Congo recently, I saw first-hand that violence and insecurity is still a daily reality for women who have often lost their children, husbands, homes and communities and who live in poverty.
"On Mother's Day it's particularly poignant to think about the impact this is having on Congolese mothers and their children who have been brutalised, with family breakdown and a near mental health epidemic being commonplace, as women struggle to cope.
"Taking part in Run for Congo is a practical way that I and people here in the UK can help raise awareness of what is happening in the Congo, where rape is used as a weapon of war. I understand that every penny raised through Run for Congo will go to help women in the Congo so they can start to rebuild their lives and support themselves and their families through Women for Women International's one year programme of support."
The fastest Run for Congo runner of the day was Lachlan McKenzie, who completed the 10K run in a time of 40 minutes:40 seconds.
Next chances to Run for Congo Women:
July 3 rd , 10k Regents Park – to register email runforcongouk@womenforwomen.org
September 11 th , 5k, Hyde Park – to register visit: http://www.womenschallenge.co.uk and select to run for Women for Women International
To find out more about Run for Congo and Women for Women International, click here.