By Tim Saunders on
Charlie Sheen has pledged his support for victims of recent tornados in Tuscaloosa, Alabama, where at least 200 people died.
The star rolled into the devastated city earlier this week to view damage from the tornados that ravaged the state. The star spent the day meeting victims and rescue workers. He also bought flashlights for a few of those without electricity.
"I'm in Tuscaloosa," tweeted the star. "It's beyond words. Info coming soon on how you can all help."
He also tweeted this photo of the devastation: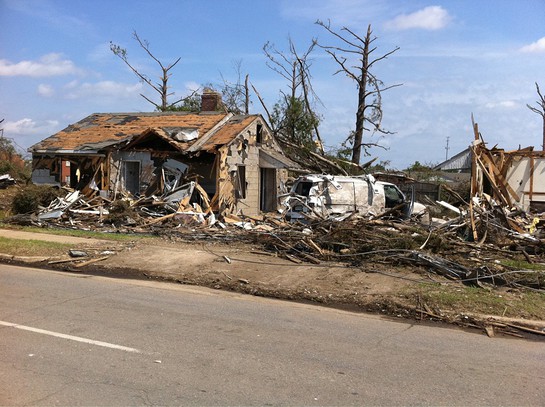 Sheen wants to organize either a baseball game or a show with celebrity friends to raise money for victims.
"We're just going to ask them [celebrities] to drop everything and get down here," he said. "I'm hopeful that I can do whatever I can to lend support, compassion and hope.
"I wanted to see it for myself. I'm here to bring the focus of the world down. I'm on a bit of a recon mission and then we're going to plan a fundraiser and come back in full force."
Sheen has been busy with a number of charity initiatives lately, including raising $20,000 for a baseball fan beaten into a coma in San Francisco. Read more about his charity work here.