The Candie's Foundation raised awareness for teen pregnancy prevention month with two events on May 3, including an afternoon performance in front of a 40 foot baby bottle in Times Square, and its 10th Anniversary Celebration "The Event to Prevent" gala last night.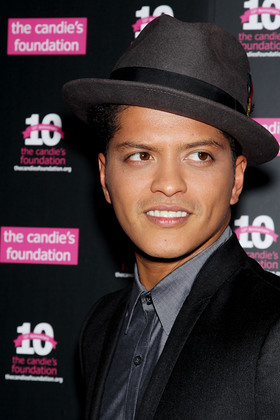 Bruno Mars
Grammy Award winner Ciara joined Youtube sensation Keenan Cahil in Times Square for the afternoon event. Keenan performed live to "You Can't Hurry Love" in front of a 40 foot bottle surrounded by 75 mock pregnant girls to symbolize that 750, 000 girls get pregnant every year.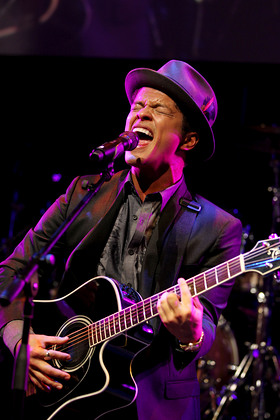 Bruno Mars
And then later that evening at Cipriani 42nd Street, legendary queen of soul Aretha Franklin and Grammy winning Bruno Mars performed at The Candie's Foundation's 10th Anniversary benefit gala for the prevention of teen pregnancy. Additional guests included Iconix CEO Neil Cole, Bristol Palin, Ciara, Bethenny Frankel, Elizabeth Berkley, Kevin Jonas, Danielle Jonas, Amaré Stoudemire, Kenneth Cole, Sarah Brown of The National Campaign to Prevent Teen Pregnancy, Marc Ecko and singer Porcelain Black.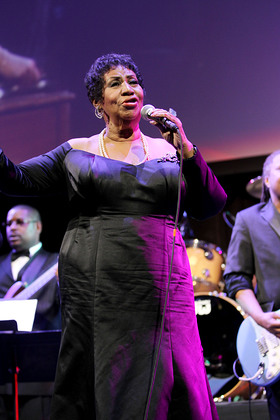 Aretha Franklin
Honorees included: Ciara, actress Elizabeth Berkley, and Sarah Brown of The National Campaign to Prevent Teen Pregnancy.
The mission of The Candie's Foundation is to educate teens about the devastating consequences of teenage pregnancy.