By Tim Saunders on
The Mentalist star Owain Yeoman recently led a protest in his native Britain against a store that continues to sell Foie Gras in the face of international condemnation.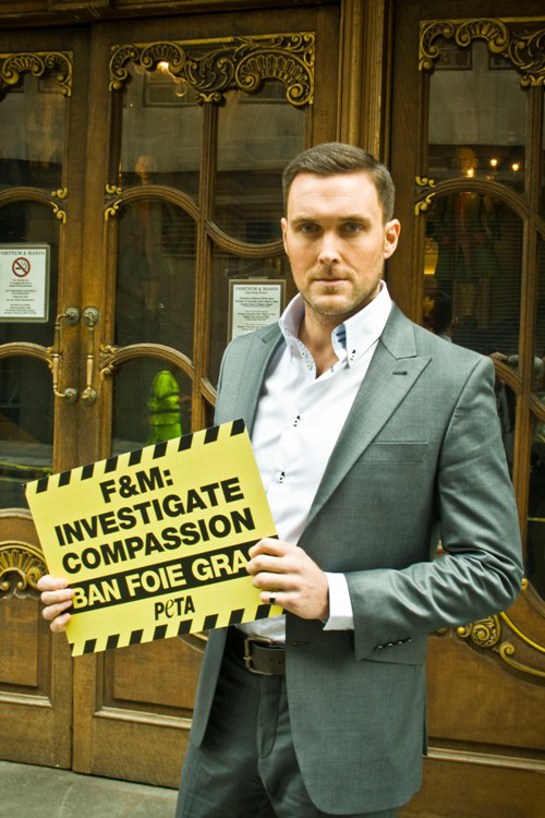 Foie Gras is a pâté made from the livers of ducks and geese, and the actor is campaigning against the cruel way producers fatten the livers – up to two kilograms of mash are pumped into the birds' stomachs through a pipe two or three times a day. The pipes sometimes puncture the birds' throats, causing the animals to bleed to death.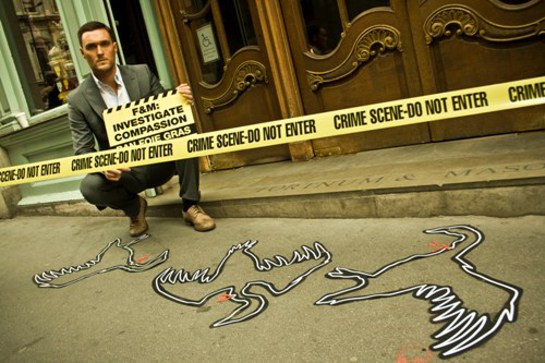 Yeoman – who plays Agent Rigsby in The Mentalist – took to the streets outside Fortnum & Mason's to protest their continued sale of the product. Stores such as Harvey Nichols and Selfridges stopped sales of Foie Gras following protests from Roger Moore and Phil Collins.
"In the U.K., foie gras production is literally a criminal procedure – so why is a shop that prides itself on its British heritage still selling this cruel product?" said Yeoman. "We're encouraging all compassionate people to shop elsewhere until Fortnum & Mason stops selling foie gras."
You can join the fight against Foie Gras here.