By Delinda Lombardo on
Former NFL/Superbowl Champion, Jason David, hosted his 3rd Annual Celebrity Charity Weekend June 23-June 25 to raise awareness for kidney disease and in memory of his beloved cousin Segun "Shay" Ukome Moruka, who tragically passed away from nephritis kidney disease in 2007.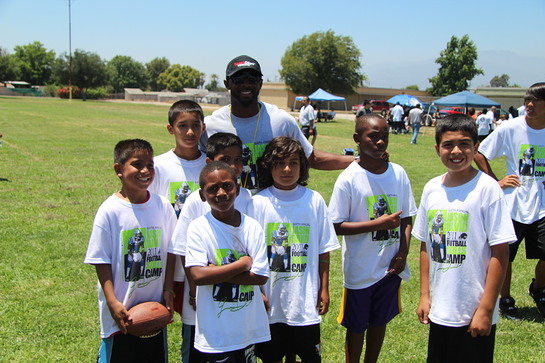 "My cousin Shay endured many surgeries before he passed away which crippled him sometimes to the point where he was unable to walk," stated Jason David, founder and president of JDCF. "My cousin never gave up he fought through all of his surgeries and struggles with the same resolve each time. It is important to me that I continue his fight for the sake of others who suffer from the disease."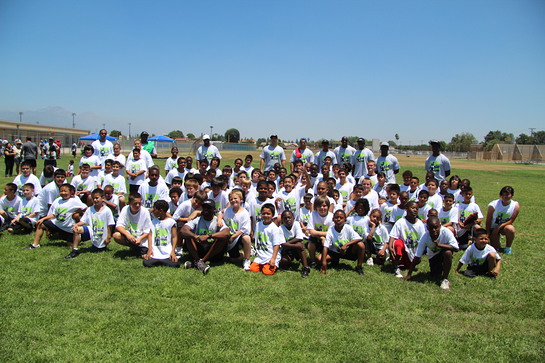 The annual event, which includes a private mixer and celebrity golf, also hosted its 6th Annual Youth Football Skills Camp for the kids. Over 250 kids participated for free while competing for raffle prizes and learning drills from their 'coaches' Jason David, Hamza Abdullah (Arizona Cardinals) and Husain Abdullah (Minnesota Vikings).


JDCF is a 501©3 public charity and was founded by Covina, CA native and NFL cornerback, Jason David. Founded on the basis of "Bringing Faith and Courage to Every Corner of the Community, JDCF provides guidance to young boys and girls in and around Covina, CA by offering a summer Youth Football Camp at Charter Oak High School. After losing a family member to kidney disease in 2007, Jason decided to donate proceeds from his Annual Celebrity Golf Classic towards the increasing the research and awareness of kidney disease to help promote prevention and ultimately find a cure.


For more information, click here.