Jack Johnson was in Brazil last month, where he was asked to take part in a tree planting ceremony as part of World Environment Day.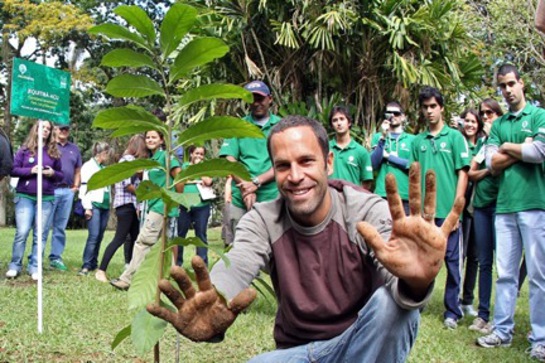 In association with his All At Once Campaign and Surfrider Brazil, the singer planted the very first Acu-Jequitib'a tree in the Botanical Gardens in Rio de Janeiro.
"It's an honor to be able to participate in such an important event," he said. "I love playing in Brazil and now have more reasons to return to Rio and the Botanical Gardens to follow the growth of this tree."
The Surfrider Foundation is a non-profit environmental organization dedicated to the protection and enjoyment of the world's oceans, waves and beaches for all people, through conservation, activism, research and education. Learn more about the Surfrider Foundation at www.surfrider.org.