Sir Richard Branson and Ronan Keating are taking on the ultimate challenge. They're captaining a team to swim the grueling waters of the Irish Sea and raise £1million!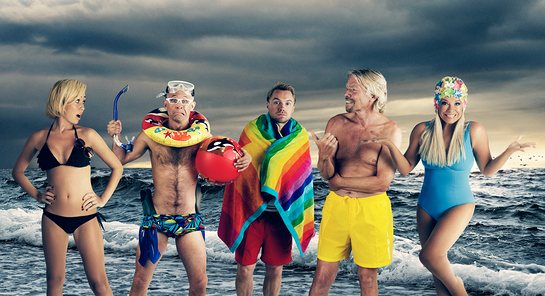 The Swim is a celebrity-led challenge to cross the Irish Sea from Holyhead to Dublin in a 10-person relay. Almost three times the length of the English Channel, this 56-mile swim hopes to raise £1 million for Cancer Research UK's lifesaving work.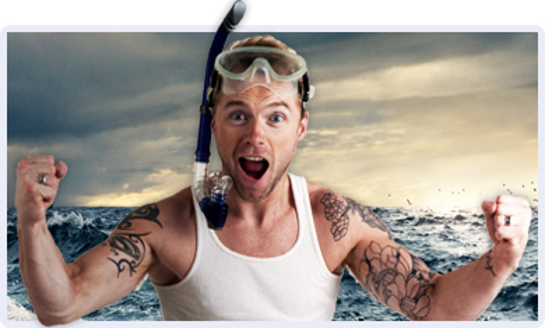 Will this team of celebrity adventurers beat the odds to swim the most treacherous waters off the British coast? Richard and Ronan are to be joined by Gadget Show host Jason Bradbury, Snog, Marry, Avoid presenter and pop star Jenny Frost and have most recently been joined by Strictly Come Dancing star Pamela Stephenson.
"I'm proud to be part of The Swim team, and take part in this unique challenge for Cancer Research UK," says Richard Branson. "I've undertaken many challenging events over the past 25 years, including running the London marathon and setting world records. But swimming the Irish Sea, a distance of 56 miles, with a team of amateur swimmers … this really is going to be a challenge and we're going to need all the help we can get!
"I'm lucky enough to be able to swim regularly, but this won't prepare me for many of the hazards I'll face during the challenge; the Irish Sea is going to be cold, dark, with ferocious waves. There's no doubt it will be an incredibly tough swim, and we'll have to work together as a team to see it through to the finish.
"I hope that you'll help me and my teammates in supporting Cancer Research UK. We want to raise £1m for this fantastic charity, and every penny you donate will bring us closer to this total. We're all training hard, and your support and sponsorship will help make every stroke worth it!"
In the time that it is likely to take The Swim team to cross the Irish Sea (40 hours), around 1,400 people will have been diagnosed with cancer in the UK. So Cancer Research UK is calling on everyone to get involved in The Swim and help raise £1million for the charity's lifesaving work.
"I've supported Cancer Research UK for years, and when I heard about The Swim challenge, I felt it was the right time for me to dip my toes in the water," says Ronan Keating. "Sadly, I lost my own mother to breast cancer in 1998, which is why I want to raise as much money as I can to support Cancer Research UK's life-saving work.
"This is going to be a really tough personal challenge; I'm not a strong swimmer, in fact I've only just started learning! The Irish Sea is going to be cold, rough and we'll have to swim throughout the night when it's pitch black. You never know what's lurking beneath…did you know that the Irish Sea has venomous jellyfish and over 30 species of shark?! They didn't tell me that when I signed up!"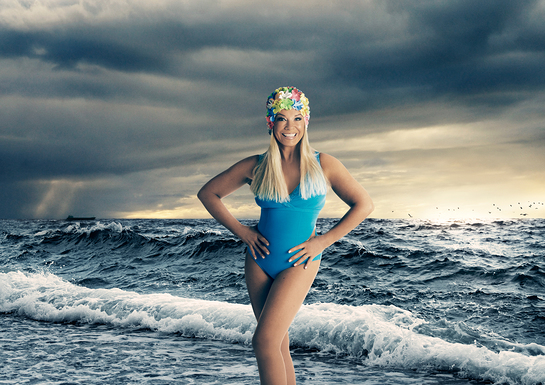 Pamela Stephenson
There are two ways to help: people can sponsor the team at here or sign up to their own swimming challenge and ask family and friends to sponsor them at www.the-swim.co.uk.
To help people with their own swimming challenge, increase their fitness levels and raise as much as they can for Cancer Research UK's work into the prevention, diagnosis and treatment of cancer, each swimmer will be given an exclusive personal swim page. Through this they will be able to log their swims and share progress with family and friends to encourage sponsorship. There is also an iPhone app to help you track your swims when you are out and about.
The Swim will take place between 30th August and 6th September 2011, dependent on weather conditions and could start any time of the day or night.
To sponsor The Swim team and find out more about how you can help them raise £1 million please visit www.the-swim.co.uk.