Teen star Victoria Justice has just returned from a trip to Guatemala with the United Nations Foundation's Girl Up initiative, and has been blogging about the experience.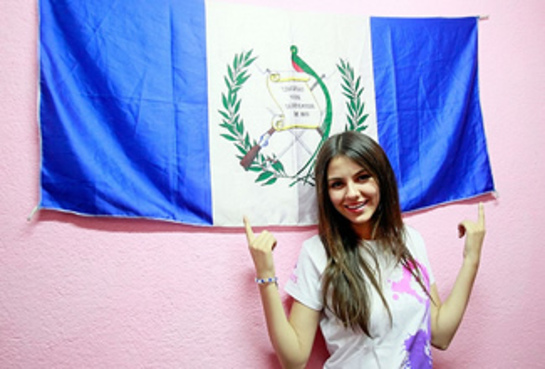 "On my first day of my Girl Up trip I saw some of the daily struggles that girls in other countries face," she wrote. "As I learned from United Nations leaders here, many Guatemalan girls – particularly the indigenous population — are challenged by lack of access to education, high rates of chronic malnutrition, violence, inequality, and exploitation. I was so touched when we visited a center that helps girls who have been victims of many types of violence.
"The program works with the girls and their families to get their lives back on track. The girls are so strong, and are taking control of their lives and futures.


"We also visited a center that helps youth learn to resolve disagreements without violence, and teaches classes via the internet to girls who can't go to school in their communities. There is so much need here, and I'm inspired by these kinds of programs that are making such a difference – however they still need your support.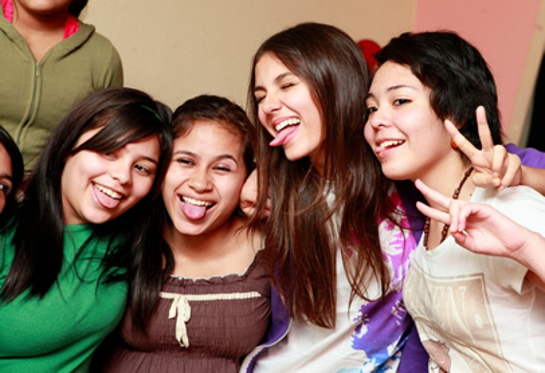 "On my second day in Guatemala with Girl Up, we started with a visit to Lacama (a rural village high in the mountains). To get there we had to drive through really narrow dirt roads along steep cliffs with no barricades (not gonna lie … it was scary). 

"Many of the Mayan girls in that area grow up with the idea that they are not equal to the boys.
"The program I observed there teaches them to be strong through self esteem, which has taught them to express themselves without being afraid. I talked with three teen mentors, and they told me how much the program means to them. In just three months that the program has been in effect, the changes have been huge. Girls who would not answer questions when they first came to the program are now teaching other girls how to speak up.
"We also played games, and while we laughed, I was reminded that girls are the same everywhere.
"In another town, the "Friendly Spaces" program focuses on teaching girls to be healthy and safe. It gives them a place to go after school to be safe, to just be girls, and to plan for their futures.
"The last program I observed today was a literacy program. We talked about the importance of education, and I learned how they are learning to read and write, which will help them improve their lives for themselves and their communities."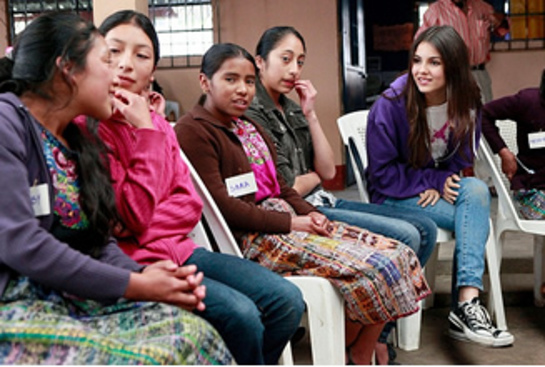 A "for girls, by girls" campaign, Girl Up mobilizes the energy and compassion of American girls to help raise funds and awareness for UN programs that provide girls in developing countries with basic needs like access to school supplies, clean water, life-saving health services, safety from violence and more.
To read Victoria's full blog, click here.
Source: www.girlup.org