Celebrities including 90210's Shenae Grimes, X-Men's Dania Ramirez, Patrick Schwarzenegger, Celebrity Apprentice's Hope Dworaczyk, Disney's Kyle Massey & Chris Massey (who posed with Junk Food President, Ron Wagenseil), Alphas' Azita Ghanizada, Spencer Boldman, and Necessary Roughness' Hannah Marks came to celebrate Fashion's Night Out with Junk Food Clothing and Promo Jam at Saks Fifth Avenue in Beverly Hills last week.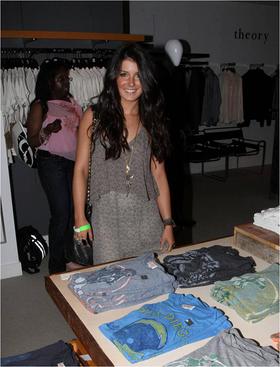 Shenae Grimes
Junk Food launched the first-ever line of 'Scan To Give' T-shirts with a heart, benefitting the St. Vincent Meals on Wheels Foundation, and also debuted its Junk Food Originals premium line in a stylized Junk Food/Saks pop-up.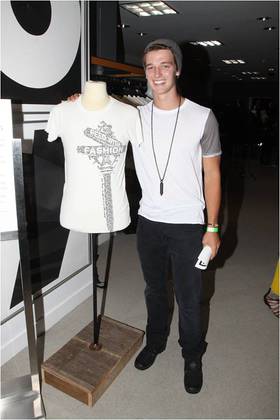 Patrick Schwarzenegger
Celebrating the night's theme of fashion and technology, the celebrity T-shirt emporium Junk Food Clothing designed an exclusive line of Saks Fifth Avenue "Feed with Fashion" digital tees. Each shirt was stylishly embedded with PromoJam's social media QR code technology to give back in a novel way to St. Vincent Meals On Wheels.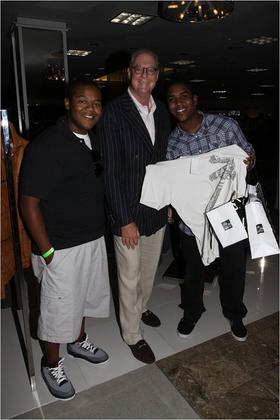 Kyle Massey & Chris Massey with Junk Food President, Ron Wagenseil