With the start of a new school season, this fall across the country, the YWCA USA and Saving Our Daughters have created an alliance to help combat the issues of bullying and abuse with young people throughout the US. This partnership is currently rolling out with Interscope singer/actress Keke Palmer, who will lend her time and support to both organizations' efforts.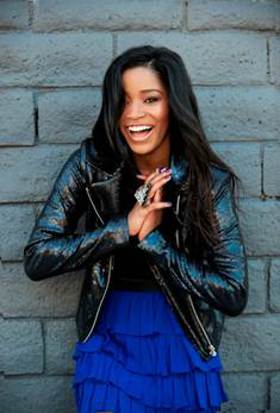 Keke has long been associated with organizations that work to bring awareness and change to communities throughout the world. Palmer was particularly impacted by the life of a 12-year-old friend and one of her biggest fans, Iliss Marie Benjamin. Iliss fought a tough battle against brain cancer and sadly lost. During her fight, Iliss experienced the cruelty of bullying like so many young cancer victims.
"I was a victim of a bully when I was 8 years old, some kids in my class made fun of me because my hair was very curly and hard to manage" said Palmer. "I am 18 years old and still, I remember it was painful, to be different, to have an illness like Little Iliss, to be different from the crowd for any reason can make you a target of a bully." Palmer continued, "I am so pleased to be a part of this anti-bullying campaign and sincerely hope that together we can make a difference."
Keke will be working side by side with the national office of the YWCA & Saving Our Daughters – both who have similar missions to empower women across the globe.
"We are so excited about having such an extraordinary singer & actress as Keke Palmer, to address these issues of bullying & abuse worldwide with the YWCA USA and with both our missions" stated CEO of Saving Our Daughters, Curtis Benjamin.
"The YWCA has long advocated for empowerment, eliminating racism, eliminating violence and promoting dignity for women and girls," says Gloria Lau, CEO of YWCA USA. "As advocates of promoting peace, it's paramount that the YWCA USA takes this tremendous opportunity with Saving Our Daughters and Miss Keke Palmer to tackle the issue of bullying in our nation. Awareness of this type of violence needs to be heightened nationally," Lau continued, "and we are committed to exposing its negative impact on our society and more specifically women, girls, and our daughters."
According to Tavia Pauling, Chief Operating Officer of Saving Our Daughters, "Keke will be the exclusive leader for the "Oath Project" where young girls are encouraged to take an oath for anti-bullying. This initiative will launch online via Facebook and Twitter to acquire pledges from 50,000 teens and 250,000 adults to take 8 immediate action steps to prevent bullying."
The pledge initiative will be accompanied by an anti-bullying PSA featuring Keke that will premiere nationally in October 2011 during National Bullying Awareness month. Keke will also use the promotional platform of her upcoming film, "Joyful Noise" opening January 2012 and her forthcoming sophomore album due out in spring 2012 to bring further awareness and attention to this cause.