On behalf of DoSomething.org's Sports Drive, NFL standout Stevie Johnson visited the Boys And Girls Club in Buffalo recently to donate football equipment to kids in need.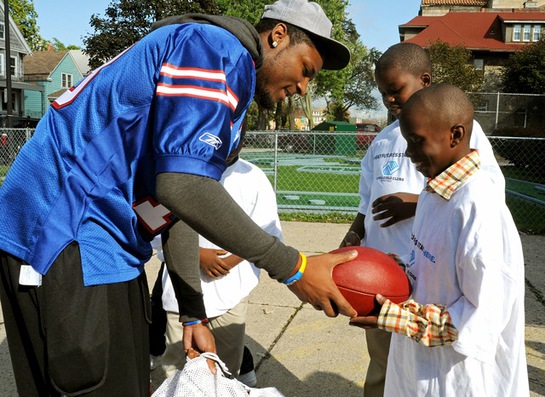 The Bills Football Organization generously donated the gear, which Stevie handed out on the front lawn on the club.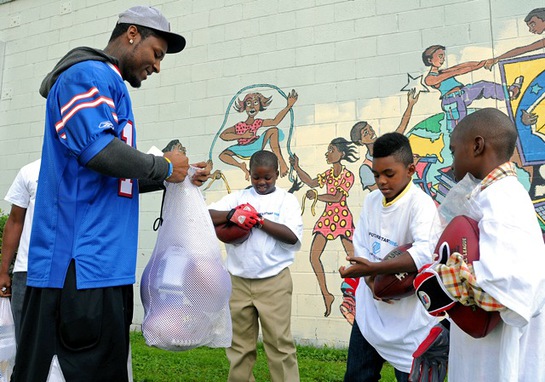 DoSomething.org's Sports Drive, which runs September 6th – October 20th, asks teens to collect gear in their schools and communities for athletes in need. All equipment is donated to local Boys & Girls Clubs. Other supporters of the campaign include Olympic gold medalist Lindsey Vonn who filmed a PSA and former professional wrestler (and George Clooney's new girlfriend), Stacy Keibler.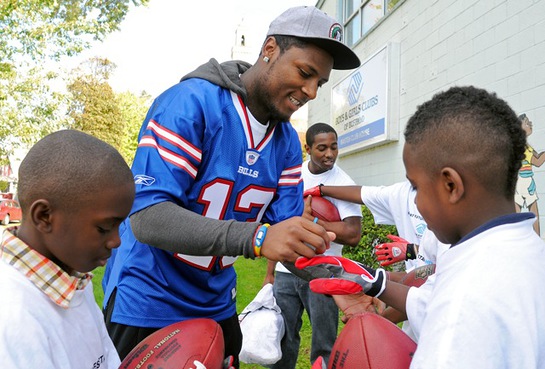 More information can be found here.