Last week, supermodel, activist and Avon spokesperson Christy Turlington Burns stepped out to celebrate the launch of Avon's latest fragrance, Step Into Sexy. At the event Avon announced a $10,000 donation to Christy Turlington Burns's charity, Every Mother Counts.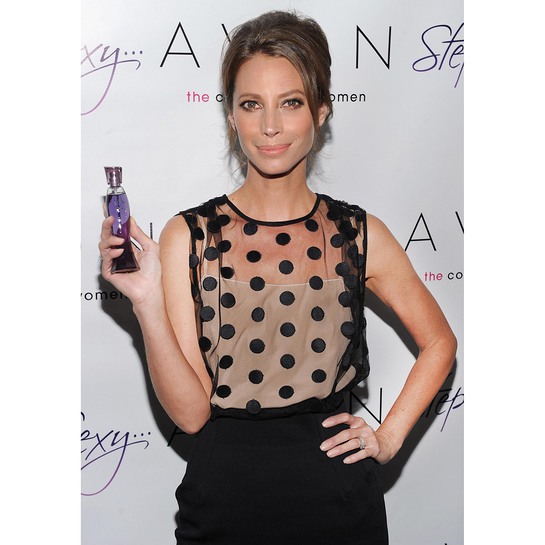 "At Avon, beauty means finding a great new fragrance like Step Into Sexy, but it also means championing economic empowerment and improving the lives of women around the world," says Lily Destefano, Avon's Vice President of Marketing, North America Beauty. "It's very special to work with someone like Christy who shares our Avon values."
Effortlessly beautiful and subtly sexy, Christy Turlington Burns is the glamorous face of the Step Into Sexy fragrance. With her timeless look and classic appeal, Christy Turlington Burns embodies the transformative allure of the new fragrance. A dedicated advocate for women's health, Turlington Burns shares Avon's values and longstanding commitment to improving the lives of women on a global level.
Every Mother Counts is an advocacy and mobilization campaign to increase education and support for maternal and child health. Every Mother Counts seeks to engage new audiences to better understand the challenges and the solutions while encouraging them to take action to improve the lives of girls and women worldwide.
Step Into Sexy Eau de Parfum (1.7 fl oz) is available November 2011 for $28.00 exclusively through Avon Representatives. To locate an Avon Representative, call 1-800-FOR-AVON, or visit www.avon.com.