Actress and International Rescue Committee voice Rashida Jones wrote recently about her charitable holiday plans.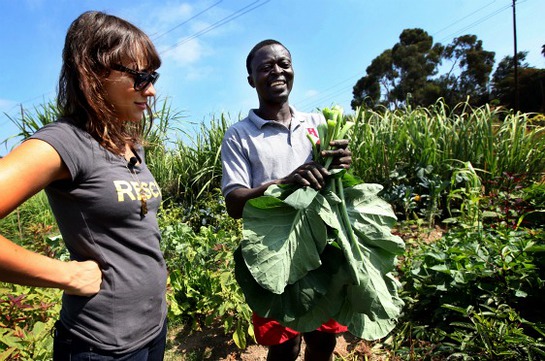 This holiday season I'm buying Rescue Gifts for my friends because I can't think of a better gift than one that saves lives.
When I visited an IRC refugee camp in Tham Hin on the border of Burma and Thailand, it was clear that water transforms lives. The IRC had installed an irrigation system, which I think was one of the main reasons the people there were thriving. They had access to clean water to drink, to use for cooking and to keep themselves clean and healthy. That's why I am giving the gift of Clean Water.
Recently I visited the IRC's New Roots community farm in San Diego where resettled refugees can grow their own food. Farmers there can then sell their produce at local farmers' markets, which enables them to put money back into their gardens and support their families. This is also a great way to contribute to their new communities — so I am giving a Community Garden.
These are just two of many Rescue Gifts you can choose.
I'm a very big fan of the IRC's work. That is why I'm using my voice to support their efforts and encouraging everyone I know to give an IRC Rescue Gift this holiday season.
Source: IRC