Jumpstart's recent Scribbles to Novels galas in Boston, New York City and San Francisco gathered acclaimed authors and dignitaries to celebrate the literary journey that takes a child from scribbles…to novels.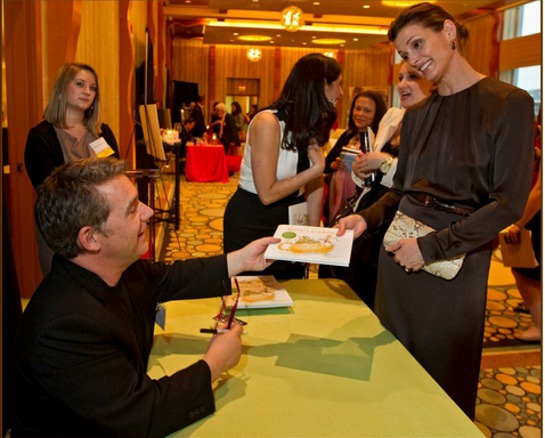 Jumpstart was honored to have the support of celebrity guests Tina Fey, Gayle King and Wes Moore in New York. Tina and Gayle spoke about favorite books, dating and night-climbing during the event.
Actress Bridget Moynahan joined acclaimed authors Ace Atkins, Joanne Chang, Ron Della Chiesa, Andre Dubus III, Hank Phillippi Ryan and Peter H. Reynolds in Boston. Guests in San Francisco spent the evening with authors Mary Roach, Mona Simpson and Michael Lewis.
Washington D.C.'s event is scheduled for June 4, so there is still time to see Keynote Speaker R. Dwayne Betts, Claire Shipman, Steve O'Brien, Natalie Wexler and Schoolhouse Rock's Bob Dorough.
To find out more about how you can support Jumpstart's mission, visit their website.