Pamela Anderson and Vivienne Westwood flanked the Rt. Hon Frank Field MP in the House of Lords last Wednesday, May 30, to celebrate the fifth birthday of the rainforest charity Cool Earth, the brain child of the labour MP.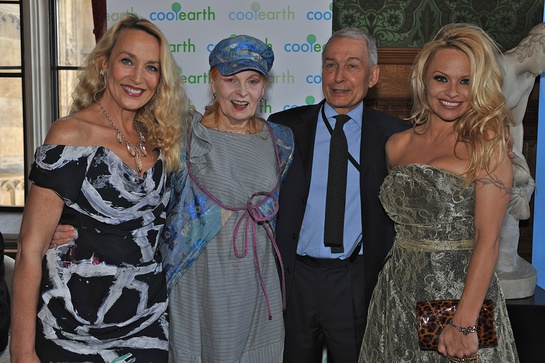 An unlikely threesome but an effective force in the battle to save rainforest, they hosted an evening birthday party with an eclectic mix of guests.
Attendees ranged from students who had sponsored a few endangered trees to celebrities such as Jacquetta Wheeler, Jerry Hall and Eliza Doolittle and drag artist Daniel Lismore, who are helping to raise the profile of Frank Field's charity efforts.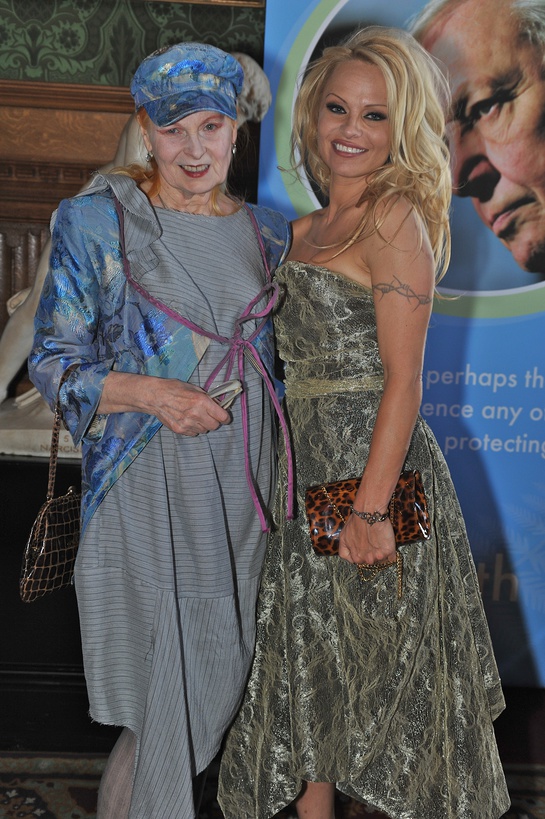 Vivienne Westwood, who donated one million pounds to Cool Earth earlier this year, spoke at the event saying, "Cool Earth has a plan to save the rainforest and if we don't save the rainforest we can forget about it, we won't save the planet."
Pamela Anderson said "Saving rainforest really is THE important issue and supporting Cool Earth is an effective way to take action." The actress protected 70 acres of rainforest with the charity Cool Earth for Vivienne Westwood's 70th birthday last year.
Eliza Doolittle was sprung a surprise when she found a golden leaf in a small Vivienne Westwood bag handed out to all the guests. The leaf represented a golden opportunity to join Cool Earth in the Amazon rainforest to visit one of their project areas.
Eliza Doolittle said, "This is amazing, it's a real dream come true, I've always wanted to go out to the rainforest and to get involved. I'm really excited, can't wait to get out there."
Cool Earth began in 2007 and was co-founded by Johan Eliasch and Frank Field MP. Frank Field described the charity as a way for individuals, organisations and businesses to leap frog governments and ineffectual policy in order to save a piece of rainforest in their own right and act on climate change now.
The charity has projects in Peru, Ecuador, Papua New Guinea and the Congo. In just five years it has protected 250,000 acres of rainforest blocking off a wider landscape of 2.5 million acres.
The charity protects rainforest in partnership with indigenous communities creating sustainable incomes in order to make rainforests worth more kept standing than cut down for timber or cleared for agriculture or cattle grazing. It does not and never had bought rainforest but allows donors to sponsor it in their name. The charity gains legal land tenure for the people who live in the forest.
The charity only protects forest that without its intervention will be cut down within the next 18 months and spends less than 10% of funds and admin and governance.