ONE, the global anti-poverty group cofounded by Bono, is launching an initiative to drive awareness and action in support of programs that are helping women and girls lift themselves and their families out of extreme poverty.
Actress and activist America Ferrera, actress Alexis Bledel and Claire Diaz-Ortiz, head of social innovation at Twitter, Inc., spoke yesterday on a panel at the 2012 Mashable Social Good Conference to discuss their recent trip to Honduras and why they are supporting ONE's effort to ensure that women and girls are at the center of development policy.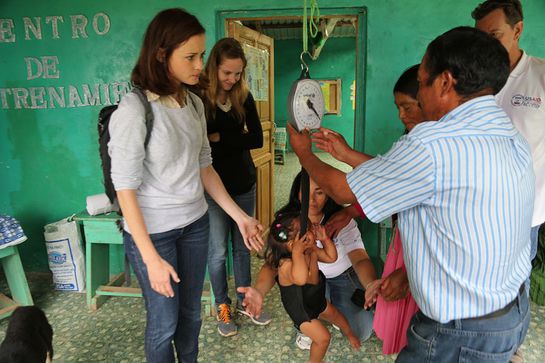 Last month, Ferrera, Bledel and Diaz-Ortiz travelled with ONE to Honduras to see first-hand how women in one of the world's poorest countries are working to lift their families out of extreme poverty and what role US development programs have to play. ONE has released a short film from the trip by Emmy-award winning director Jesse Dylan and his company Wondros, which can be viewed at www.one.org/womenandgirls.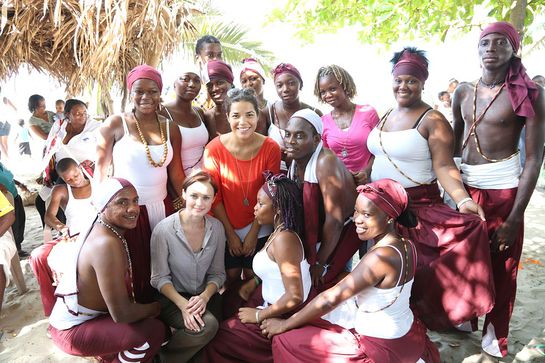 "Wherever I have travelled all over the world … whether to Mali, India, Honduras, or even at home in America, women are at the center of the fight against poverty," said Ferrera. "The women we met in Honduras are true heroes, doing back-breaking work harvesting fields and bringing their crops to market. They aren't looking for charity — just opportunity and the tools to lift themselves and their families out of poverty. Innovative programs like Feed the Future are providing those tools, and for a tiny fraction of the US budget."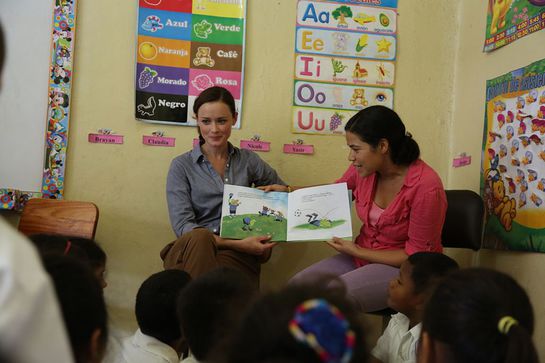 "Women and girls are the best investment the world can make in the fight against extreme poverty because, when you invest in a girl or a woman, that investment helps not only the individual, but it benefits her family and community as well. I wish everyone could see what we saw and the difference these women are making in their communities," said Bledel.
Diaz-Ortiz, who wrote the book, Twitter for Good, calls social media "an innovative and important tool for advocating on behalf of the world's poorest people." She says, "It provides a platform for women and girls around the globe to come together in the fight against extreme poverty and under-nutrition and make our voices heard."
ONE's Women and Girls initiative will include a social media and communications campaign, the grassroots mobilization of ONE's more than 3 million members, and a series of activities to press government leaders to support development policies and programs that provide critical support to women and girls. The initiative builds on the successful 2010 launch of ONE Moms — a global movement of mothers using their extraordinary power and voices to spread awareness of the fight against extreme poverty and preventable disease. Working together with the ONE Moms, the Women and Girls Initiative will make a big impact and drive real action.