On Sunday, October 7th, animal lovers and Hollywood stars who love their feline and canine friends came out to support the non-profit Kitten Rescue at their fifth annual Fur Ball fundraiser.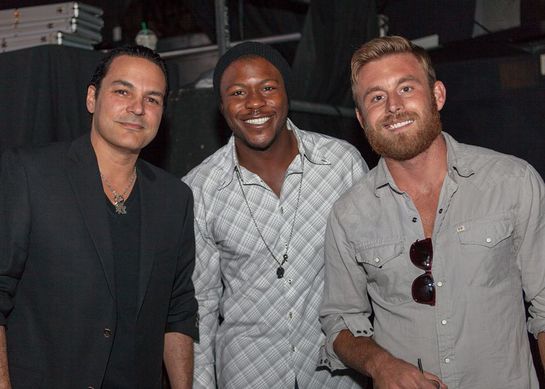 This year's event, All In For Animals, was held at the historic club Avalon in Hollywood. The event included a star-studded celebrity poker tournament and casino night, which raised funds and awareness for the amazing animal rescue work that Kitten Rescue does to save cats and dogs in the Los Angeles community.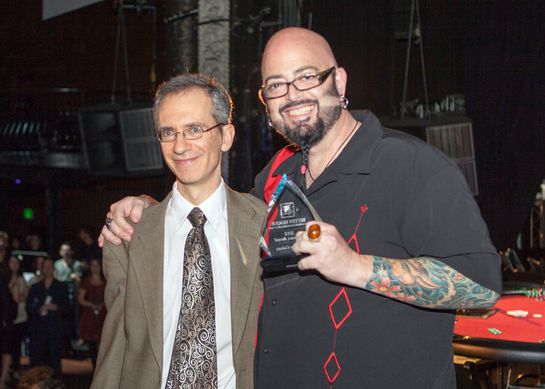 Guests bid on fabulous silent auction items in support of Kitten Rescue and enjoyed wine courtesy of The Vegan Vine, a new vegan wine company which counts former basketball star now TV host John Salley as a partner. Partygoers also enjoyed premium sake by TY KU. Refreshing beverages were provided by Honest Tea and hydration was powered by smartwater®. The Coffee Bean & Tea Leaf treated guests to their delicious coffee and tea drinks. Pretzel Crisps served their delicious snacks paired with guacamole and hummus and Fabe's All Natural Bakery treated everyone to their yummy vegan desserts. Everyone enjoyed gourmet vegan cuisine prepared by the culinary team at Avalon, which include tasty pasta dishes, veggie cous cous and chocolate covered strawberries. The team from ZIRH skincare and Freeze 24/7 was on hand to share beauty tips and gift guests with samples of their skincare and beauty products.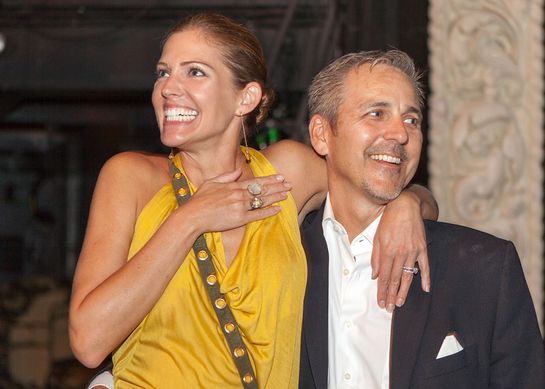 MC Casino Entertainment provided fun casino games with guests winning donated prizes from iiJin, OPI, XBOX, Puma, Baby Bjorn and more at the blackjack, roulette and craps tables. Actors Jenifer Lewis, Laura Perloe, Nestor Serrano and Aldis Hodge along with "The Voice" star and recording artist Katrina Parker, were all seen having a blast playing the casino tables with their guests.
Poker enthusiasts battled it out at the tables against Kitten Rescue's celebrity supporters which included actors Edwin Hodge and Christa Campbell, soap star Kate Linder, musician Fred Coury and "The Voice" star and recording artist Justin Hopkins. Guests grooved to the sounds of Hollywood's finest DJ Kid Fish and relaxed in the Kitten Rescue lounge. Kitten Rescue supporters were also able to sign up to join Kitten Rescue's LA Marathon team onsite.
Partygoers watched a short video about the amazing rescue work that Kitten rescue does in the Los Angeles community, which contained dozens of adorable kittens and puppies that melted the hearts of everyone in the room. Kitten Rescue President Ben Lehrer presented volunteer and board member Sandra Harrison with Kitten Rescue's Volunteer of the Year award and presented TV Personality Jackson Galaxy of Animal Planet's "My Cat From Hell" with a special award for his advocacy work. Jackson then auctioned off a special package in the live auction, which included a signed copy of his book "Cat Daddy" and the audio book companion, along with an AllPopArt personalized canvas painting of the winner's animal friend, a 13×13 stretched canvas copy of the portrait created of Jackson's cat created by AllPopArt, the necklace that Jackson wore on Season 2 of his show and he even threw in a private Skype kittie consultation.
"Battlestar Galactica" star Tricia Helfer and "Leverage" star Aldis Hodge got in a bidding war over Trey Parker's seats at his TONY award winning musical "The Book of Mormon." Tricia ended up winning the seats but then Trey very generously donated a second set of seats and Kitten Rescue was able to raise even more money for the cause with a matched donation from Aldis Hodge.
The All In For Animals celebrity poker tournament was a battle royale until the very last hand where Kitten Rescue adopter Jason Weiss was crowned champion. Jason won a stay at a luxury villa in Forte Dei Marmi, Italy, generously donated by Italy's top event planner Monica Balli. Kitten Rescue included airfare for two in the package. Ryan Posly, a dedicated Kitten Rescue volunteer, came in second place and won a seat at the Legends of Poker tournament valued at $3,700 for the chance to win over $500,000 in prize money. The third place finisher won a two-night stay at the swanky Andaz West Hollywood with dinner for two at RH restaurant, the fourth place finisher won $200 in retail gift cards generously donated by the AKA Hotel in Beverly Hills plus two bottles of TY Ku's premium sake and the fifth place finisher won VIP tickets to Brad Garrett's comedy club in Las Vegas. Top celebrity poker player Edwin Hodge won a luxury villa stay donated by Monica Balli and was so excited to start planning his trip to Italy with his family. Guests took home Kitten Rescue gift bags filled with goodies.