CSI star Marg Helgenberger co-hosted Fraser Riverkeeper's fifth anniversary gala in Vancouver on October 20, celebrating the organization's work for swimmable, drinkable and fishable waters.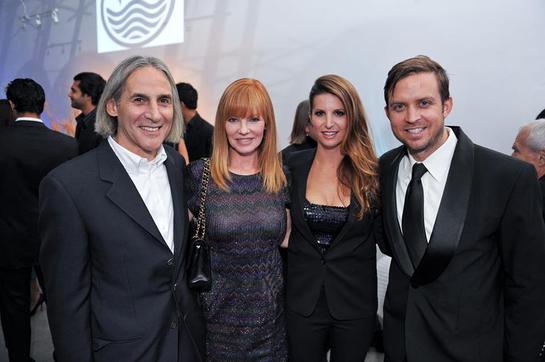 "I grew up fishing, swimming and boating the Platte River in Nebraska with my father," says Emmy-winning Helgenberger. "Those are treasured memories for me, and I believe we have to all fight for the clean waters we love. I'm a huge fan of the work Fraser Riverkeeper and other Waterkeeper Alliance groups are doing for swimmable, drinkable, fishable waters across North America."
The Fraser River is the longest river in British Columbia and the tenth-longest river in Canada, draining a 220,000 km² (85,000 sq mi) area. FRK focuses their citizen-engagement work primarily on the Lower Fraser below Yale, the most industrially and residentially developed portion of the river. This is an area in great need of vigilant protection and caring restoration.
Their goal is to empower those in the Fraser watershed to defend their natural right to swimmable, drinkable, fishable waters: to ensure that rivers, lakes, streams and beaches exist for generations as thriving ecosystems for both humans and wildlife.
To find out more about Fraser Riverkeeper, click here.