This week, Jane Fonda will be joined by Diane Lane, Manny Jacinto, Piper Perabo and supermodel Amber Valletta on Capitol Hill to march for immediate action on a Green New Deal.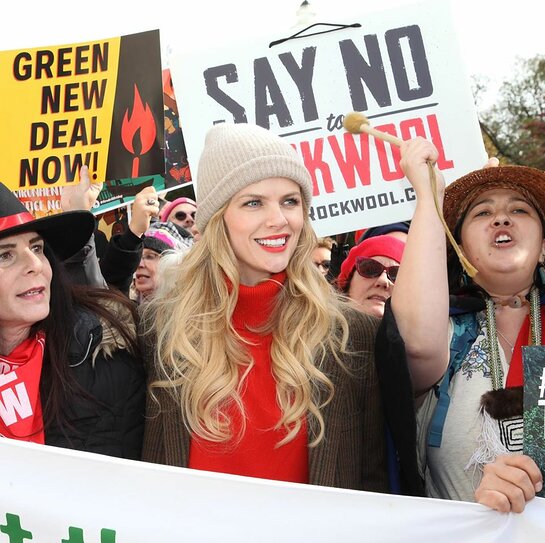 The event will begin at 11am on Friday, November 22, at the Southeast Lawn of the U.S. Capitol Building. There speakers will address the ways in which climate change threatens the water supply of 2/3 of the world's people. At noon, participants will walk to a site on Capitol Hill to commit civil disobedience.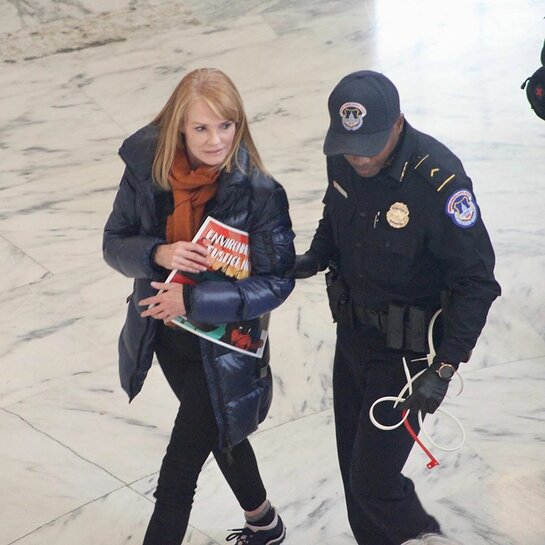 Last week, Fonda was joined by Marg Helgenberger, Anne Seymour, June Raphael, Brooklyn Decker, and Robert F. Kennedy, Jr., as they focussed on Environmental Justice.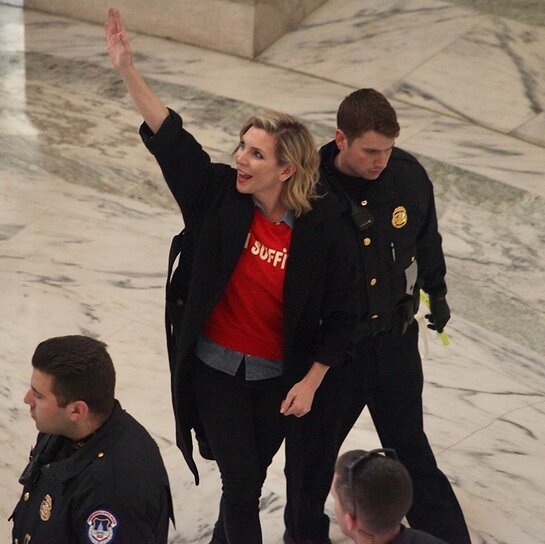 Fire Drill Fridays call for fast action on a Green New Deal and an end to all new fossil fuel exploration/extraction, as well as ending taxpayer subsidies to oil companies.
For more information, visit https://firedrillfridays.com/.