Rachel Hunter is fronting the SPCA Paws Appeal Week in New Zealand, November 5-11.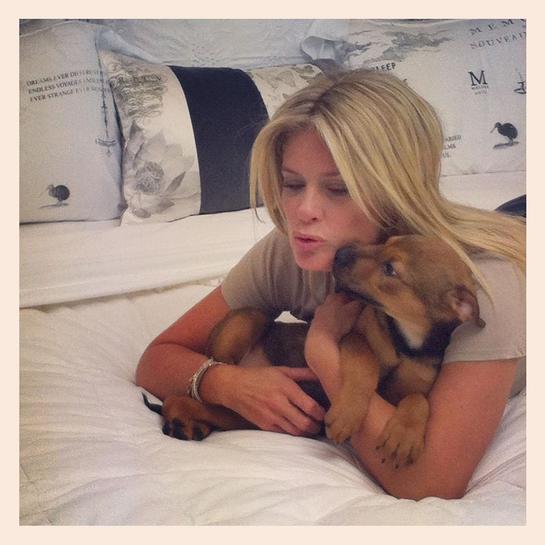 The New Zealand's Got Talent judge and former supermodel has been busy recording PSAs with Mollie the dog. Mollie was surrendered to SPCA Auckland with her 10 brothers and sisters when she was only a tiny puppy. One of a litter of 11, Mollie's mother had not been desexed, and Mollie's owner could not give her the care she needed.
Mollie is now 4 months old and has spent almost her entire life at SPCA Auckland, waiting for a new family. By donating today you can help continue to care for her here at the Village, providing a warm bed and shelter, and most importantly, giving her time to find her forever home.
To find out more about how to donate to the SPCA as part of Paws Appeal Week, click here.