Sir Ian McKellen will be meeting some very lucky fans at a charity screening of The Hobbit: An Unexpected Journey this week.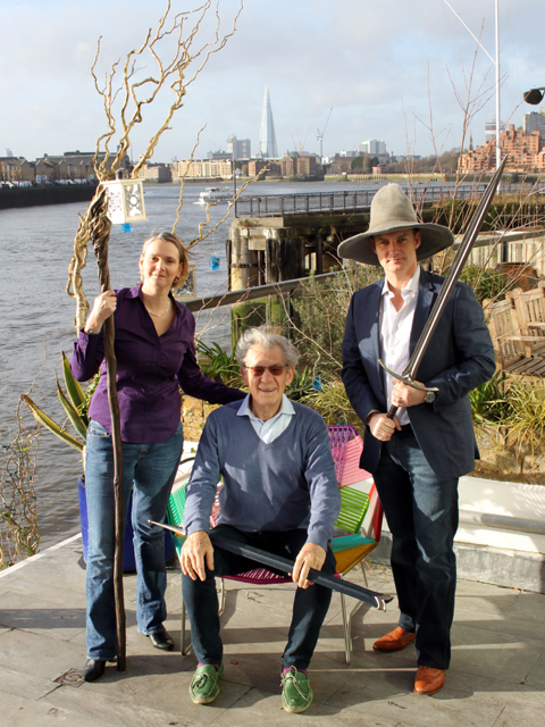 The fans won the opportunity to meet Gandalf the Grey in a charity auction to benefit Step Forward, of which Sir Ian is patron.
Step Forward is an independent charity committed to improving the health, well being and life chances of local young people aged 11-25 affected by poverty and disadvantage in Tower Hamlets. The charity offers a range of free and confidential counselling and support services, helping young people deal with any difficulties in their life or recover from past trauma or abuse. Through their purpose built centre in Bethnal Green they offer a place of sanctuary which inspires and encourages 2,000 young people a year to realise their self-worth, raise their aspirations and reach their full potential in life.
"It is incredible to have a Patron so committed to supporting our work as Ian is," said Jennifer Fear, CEO of Step Forward. "He is an inspiration to work with and having him on board has meant that we have been able to put on such a unique event as these Q&A's to raise funds for our charity."
Ian McKellen told Jennifer during the auction that he hoped that the tickets raise as much money as possible. He also pointed out that these are the only Q&A's he is doing for The Hobbit so he hoped that would encourage people to dig deep for the charity.
THE HOBBIT: AN UNEXPECTED JOURNEY, (12A, r/t: 170 minutes).
Special Charity Fundraiser screenings on Friday 21st December:
18:30 (Screen 1), 19:00 (Screen 5)
Q&As with Sir Ian McKellan before each screening
At The Genesis Cinema, 93-95 Mile End Rd, London. E1 4UJ.
Tickets are £20 for Screen 1 and VIP tickets for Screen 5 are being auctioned. Tickets for Screen 1 are now on sale through the Genesis Cinema Box Office: 020 7780 2000 or online booking here. Ticket prices will include a donation of £10 to Step Forward on each ticket.
To find out more about tickets to the charity screenings and Q&A's, click here.